What's On
Event

:

Archaeology at St Fagans
27

July

2019

,

10:00 - 4:00
Find out more about the science behind the stories
St Fagans now has three new galleries that bring together the national collections of history and archaeology to create fresh perspectives on life in Wales from 230,000 years ago to the present.
Join us for a day of special talks, tours and activities focusing on some of the Archaeology treasures from our collections, as part of the UK wide Festival of Archaeology
Activities:
Learn about life and death in Iron Age Wales by examining the evidence in our reconstruction of a Celtic Warrior's grave.

Take part in some family friendly activities designed to inspire your junior archaeologists.

Drop into Gweithdy Studio to meet the conservators who care for some of the most ancient objects in our Museum collections (map ref 32)
Talks in the Lecture Theatre:
11am

The First Celtic Iron Age Chariot Burial in Wales

The first chance to hear about the exciting recent discovery and archaeological uncovering of a chariot burial in Pembrokeshire, with Adam Gwilt, Curator of Prehistory

12pm Vikings In Wales

Find out about the scientific techniques that have helped to reconstruct the story of the Vikings in Wales with Dr Mark Redknap

1pm

Stonehenge: The Welsh Bluestones

The story of Wales' contribution to one of the world's most famous prehistoric monuments, with Professor Richard Bevins
All talks last about 30-40 mins with a chance to ask questions at the end. The Lecture Theatre is in the Weston Centre for Learning (map ref 2).
Gallery Tours:
2pm Life Is… & Wales Is…

Join Dr Mark Redknap for a tour of the Archaeology collections featured in our two new galleries.

Meet outside the Wales Is…/Life Is… Gallery doors (map ref 3/4)

3pm Gweithdy

A tour of the Archaeology collections in Gweithdy, our new craft gallery, with Adam Gwilt, Curator of Prehistory

Meet in Gweithdy Gallery (map ref 32)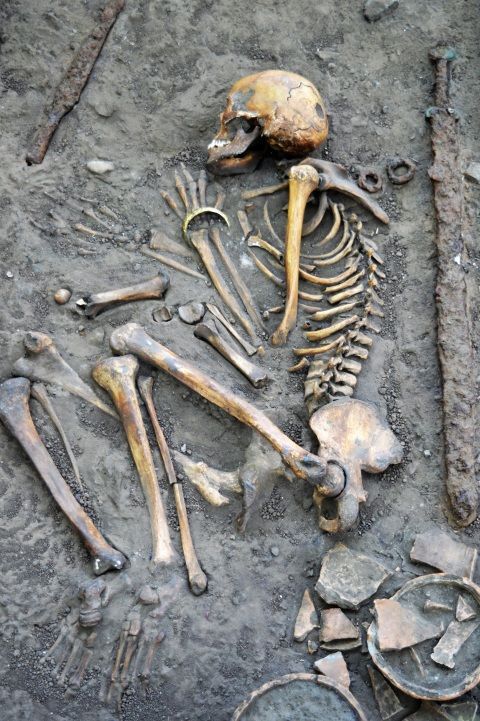 What's On