What's On
Exhibition

:

Our Place – Celebrating Blaenau Gwent
St Fagans National Museum of History
Finished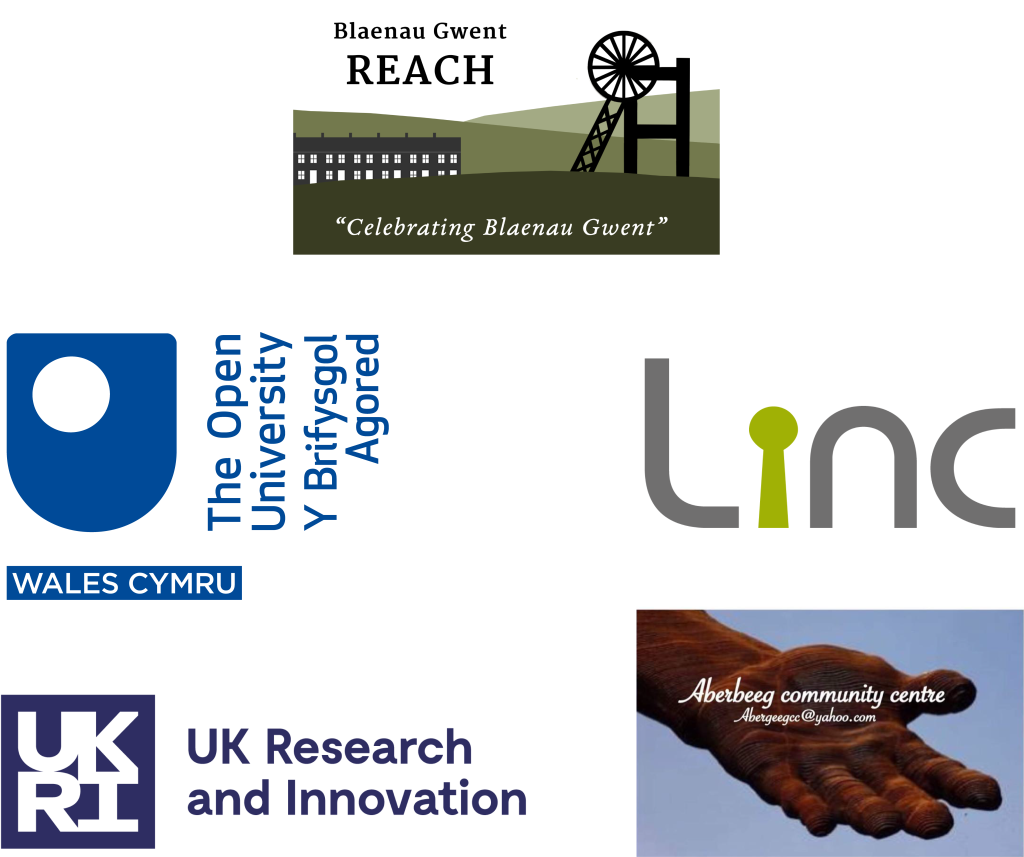 Blaenau Gwent Residents Engaging in Arts, Culture and Heritage (BG REACH) - exhibition
BG REACH is a creative arts project supporting the people of Blaenau Gwent to make art, music, creative writing and film that reflects on the rich history and natural beauty of the area. This exhibition is a celebration of Blaenau Gwent's heritage expressed through the talents of the people who live there.
Whether you have links to the region or not, this exhibition will give new insights into the people and history of a fascinating part of Wales. You can also visit the online version of the exhibition.
BG REACH is a partnership between The Open University in Wales, Linc Cymru Housing Association, and the Aberbeeg Community Group. The project is funded by UK Research and Innovation (UKRI).
What's On