What's On
Talk

:

Talk: The Wicker Man
26

October

2013

,

12 - 1pm (Welsh) 2 - 3pm (English)
A friend or foe? A myth or a man? Come and find out more about this potent symbol.
Also:
27–31 Oct, 11am - 1pm & 2pm - 4pm
Building the Wicker Man:
Roll up your sleeves to make a giant wicker man in the Celtic Village. Will this year's be the tallest yet?
31 Oct, 4pm
Burning the Wicker Man:
Early Britons would have burned a huge statue filled with live people as a sacrifice to their gods. See our giant replica filled with newspaper being set alight on Halloween.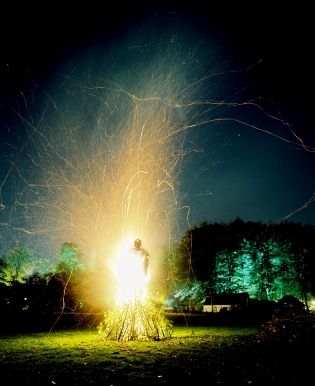 What's On