What's On
Event

:

St Fagans Castle Garden Fete
4

August

2013

,

11am - 4pm
Summer garden fêtes were popular events in Victorian and Edwardian country houses. It was a rare opportunity for all the estate workers to come together to celebrate. Such events were held here at St Fagans Castle in the time of the Windsor-Clive family in the early 1900s.
Come and explore life in this period, from the point of view of the servants or gentry. Enjoy and take part in all sorts of events.
Join the busy Castle kitchen staff as they prepare summer dishes for the fete.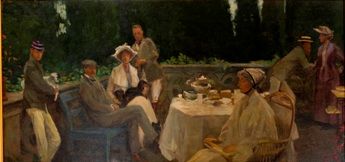 What's On