What's On
Event

:

The Battle
Cost
Adults £10, Children £5 (16 and under)
Booking
Booking via ticketlineuk.com/event/st-fagans
On line sales available up until 3pm today, or buy tickets on arrival at the Museum.
Booking via http://www.ticketlineuk.com/event/st-fagans
It's 1648 and Wales is experiencing a period of political unrest. The Parliamentary soldiers have not been paid and, unhappy with their orders to disband, they've staged a revolt. With Cardiff in the rebels' sights, Oliver Cromwell's New Model Army have been tasked with bringing South Wales back under control.
On 28 and 29 May join the soldiers in the field as they prepare for the largest battle to take place on Welsh soil. Witness a cast of hundreds dressed in authentic 17th-century costume, complete with replica weapons including cannons, muzzle-loading gunpowder-firing muskets, swords and billhooks.
Staged on the very spot where the battle of St Fagans took place in May 1648, this event offers a unique opportunity to be transported back to 17th century Wales and to experience the Second Civil War first hand.
On arrival you will experience life as it was for the villagers of St Fagans through an array of displays including crafts and cookery before the quiet domesticity of the village is shattered by the approaching battle. Speak to the villagers to hear their fears and thoughts. Find out about the life of a 17th-century solider as they prepare for battle and practice their drills.
Join Colonel Horton, leader of the Parliamentary forces, as he musters his troops and visitors out to the field of battle. There, his forces will clash with the Welsh rebels led by Major General Laugharne. Hear the blast of cannons, smell the gunpowder and marvel at the skilful horse-riders challenging the opposing troops. See the wounded being treated for their injuries.
Your ticket includes entry to The Battle and free car parking on the evening (after 5pm). There will also be a range of catering options.
This is a re-enactment event in collaboration with the English Civil War Society.
Please note elements of this event will be held in a field - suitable footwear is advised. Please expect loud explosions and gunfire as part of the evening's entertainment. For this reason, no pets are allowed excluding assistance dogs. This is an outdoor event in locations around the Museum which may include anything up to a 15-minute walk.
This event is sponsored by Kier Construction Ltd.
This video shows a re-enactment event by the English Civil War Society.
WARNING - BATTLES ARE DANGEROUS AND VERY NOISY
Anyone wishing to watch this battle does so entirely voluntarily, and it is a condition of entry that neither the organisers; the English Civil War Society, the King's Army nor the Roundhead Association; can be held in any way responsible for any damage, loss or injury, however caused. Loud noises and explosions may form part of the display. Nobody is to cross any barriers at any time without authority. Children, dependants, vulnerable persons and animals must be kept under control at all times.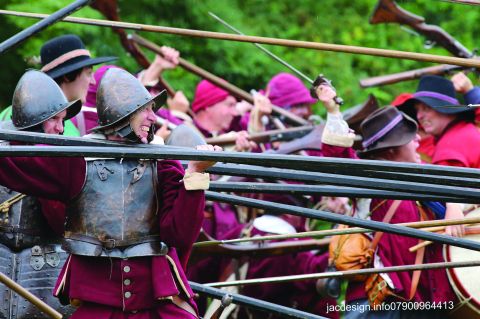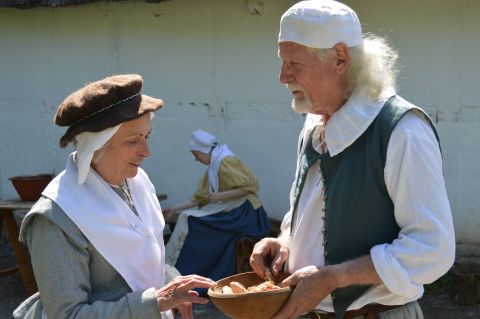 What's On