What's On
SAVE THE DATE - FULL EVENT DETAILS COMING SOON!
A chance to check out what's hot and what's not in the world of weddings, as the Cwtchfest team return to St Fagans for a special springtime event.
From kitsch and quirky to sweet and stylish, this wonderland of all things wedding is a must for anyone planning their big day.
For tickets go to http://cwtchthebride.com/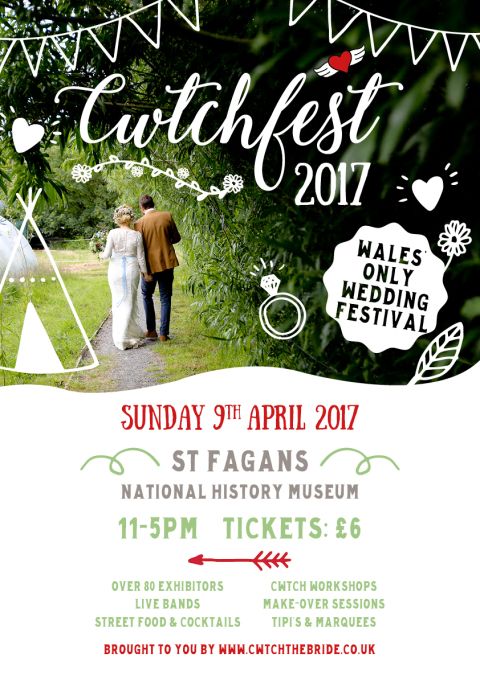 What's On