Championing the Cause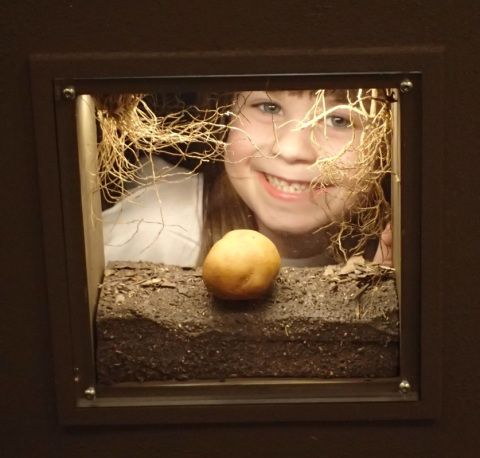 Sustainable Development Forum
The Museum has had a Sustainable Development forum since 2004 with representatives from all sites across the organization. The Forum meets quarterly to review operation, monitor progress and consider opportunities in Sustainability matters across Amgueddfa Cymru. This information is shared with the Senior Management Team in order to progress actions and seek appropriate funding opportunities. The Forum will support the delivery of the Well-being of Future Generations (Wales) Act and the Environment (Wales) Act whilst also supporting Sustainability champions in promoting and delivering good practice in all areas of our daily activities.
Sustainability Champions are the people responsible for making sure each department is doing its best to help the Museum become more environmentally sustainable. The role of Sustainability Champions is to promote sustainable practices in the daily activities of Amgueddfa Cymru at departmental or site level.
Examples of their work include:
Bags for Life
The Museum shops offer paper bags at a 5p charge to customers and are pleased that bag usage has fallen by 70% since the introduction of the 5p charge.
The shops actively seek out products from Welsh and UK based companies in order to reduce the carbon footprint of ranges sold in the shops and when producing own brand product seek to excessive packaging.
Where appropriate the shops buy in gifts, toys and books that highlight the issues around sustainability and range that product for school age children as well as adults.
Wormery
Wriggle! The Wonderful World of Worms Exhibition at National Museum Wales features a wormery of live compost and lob worms. This area of the exhibition aims to show the importance of earthworms in food webs and ecosystems, championing the cause for the humble earthworm.
National Waterfront Museum
Have a Waterfront Green Team who look at ways of improving energy usage, waste management, public information and back of house areas.
They are founding members of the Low Carbon Swansea Bay forum which looks at way of reducing CO2 in the area, this covers a wide range of activities including buildings, electric vehicle charging network and sustainable travel.
The Waterfront Museum hosts a range of activities such as the green fayre, scrappy workshops, upcycling workshops and clothing and book swaps.