Promoting Sustainability
We aim to promote sustainable living through our exhibitions, events and learning programs. We also work closely with partners such as the Carbon Trust.
The Great British Beach Clean
The museum has been participating in the Great British Beach Clean (formerly Beachwatch) at Ogmore Beach for over 10 years with the Marine Conservation Society. Our museum scientists and learning staff have encouraged families to find out more about the local environment, learning about rock-pool and strandline animals and seaweeds as well as fossils before taking part in the annual beach clean. The event is a national beach cleaning and litter-surveying programme, which helps people all around the UK to care for their coastline.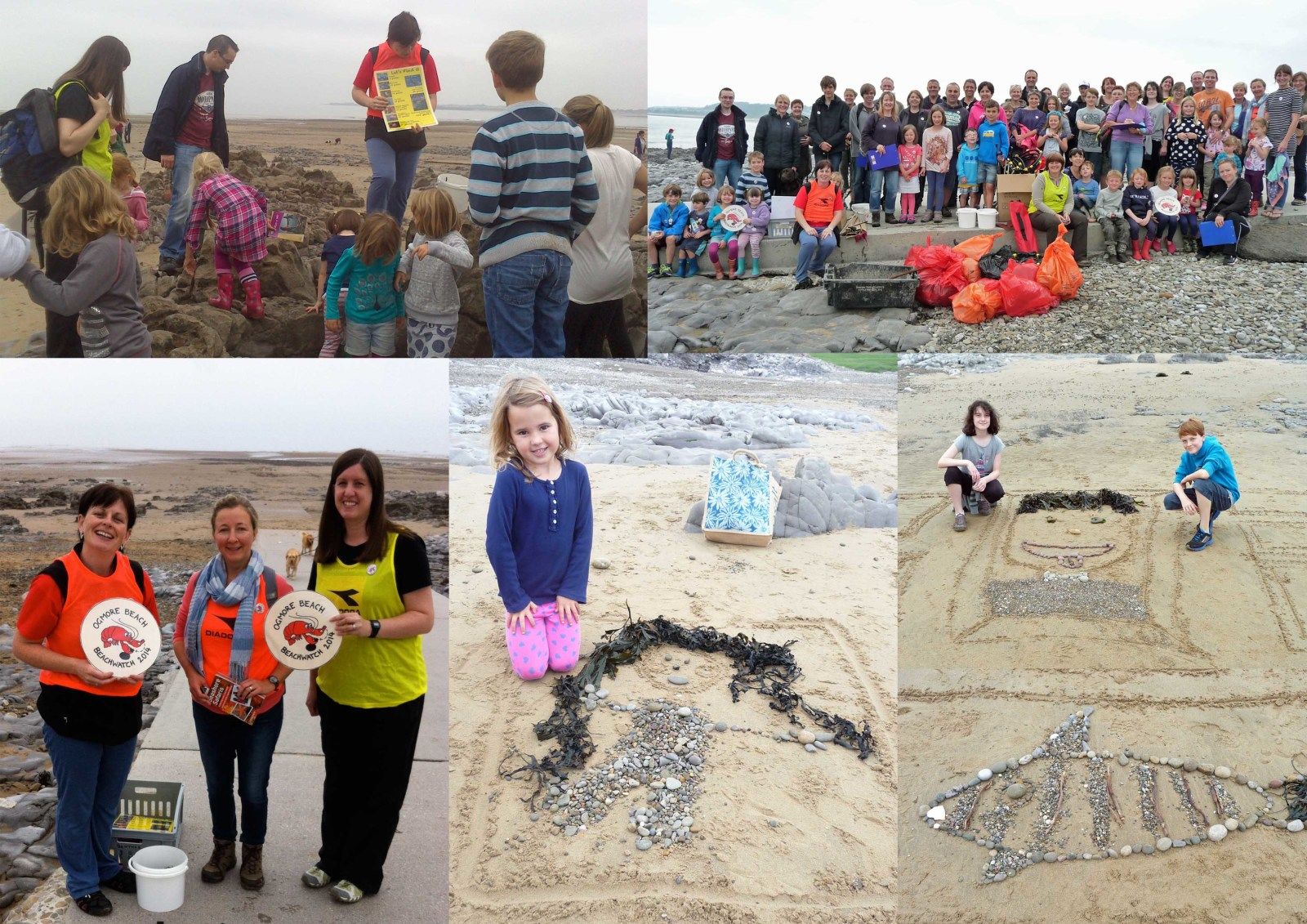 St Fagans is a great place to explore Welsh Wildlife and to see some of Britain's most endangered animals. Take a walk through the woods and visit our bird hide where you can see woodland birds feeding throughout the year. In the summer, join us on our popular evening Bat Walks where you can see bats flying around the Museum as dusk falls.
As part of the Explore Nature at St Fagans project, we commissioned some nature films that were filmed at the Museum. These films showcase some of the wildlife that can be found at St Fagans, including the rare Lesser Horseshoe Bats that roost in the Tannery.
Members of the Drefach Felindre Gardening Club have developed a dye garden at the National Wool Museum. Members of the club signed up as volunteers in 2015 and have worked with an expert in natural dyes to research, plan and develop five raised beds into a dye garden. The volunteers have successfully harvested dye plants over the last two summers and have held dyeing workshops to celebrate their success and have dyed wool and flannel produced at the museum.
The group also encourage the Eco Club from Ysgol Penboyr to cultivate and maintain their own dye bed. The dye garden complements the interpretation at the museum, and is an attractive addition to our meadow for our visitors to enjoy.
An interpretation panel with general information on natural dyes was installed in 2016 and a further panel is planned for 2017. The group hold regular meetings at the museum and a book to document the project is currently in production.
Plans for the coming year include installing a water butt on the Wind Shed to gather rain water and explore installing an additional raised bed to grow teasles, an important historic plant in the woollen industry.
Since October 2005, school scientists across Wales have been keeping weather records and noting when their flowers open, as part of this long-term study looking at the effects of temperature on spring bulbs. Thousands of school scientists are taking part in this exciting investigation by adopting spring bulbs to find out how the changing seasons are affecting spring flowers. Since 2011, by working with the Edina Trust the project has also extended to selected schools in England and Scotland.