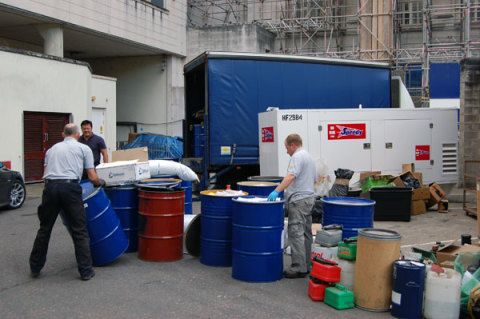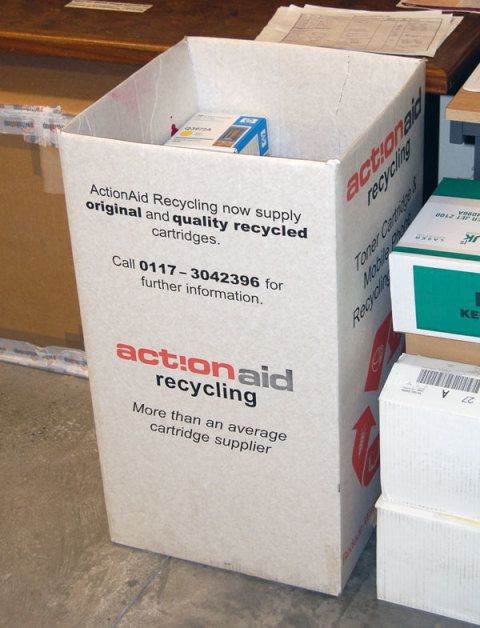 Over the past few years Amgueddfa Cymru – National Museum Wales has managed to significantly increase its recycling efforts across all of the museum sites. This is thanks to the staff and to improvements in waste recycling.
Recycle, recycle, recycle.....
Amgueddfa Cymru – National Museum Wales is actively reducing the amount of non recyclable waste. The processes used varying depending on the location of our sites. At the National Museum Cardiff all the general waste goes to a "Dirty MRF"(Materials Recovery Facility) where it is sorted on a production line and recyclate is removed. The waste is processed twice to ensure minimum landfill waste. This should improve our Cardiff site recycling from the current 50% to around 70-75%.
Computer and electrical equipment
Where ever possible electrical items such as computers are sent on to be reused. Otherwise all electrical waste is dealt with under the WEEE (Waste Electronic and Electrical Equipment) Regulations. These place stringent controls on the disposal of redundant electrical equipment, much of which is now classified as Controlled or Hazardous Waste. This means that we can no longer dispose of electrical equipment via landfill.
Chemicals are not necessarily nasty!
Amgueddfa Cymru – National Museum Wales uses a wide range of chemicals in its work. Efforts are increasingly being made to avoid waste with these materials. However some waste is inevitable. Some of this will end up being incinerated but surprisingly much of the chemical waste ends up being reused in various industrial processes.
Office efficiency
Many office items can be refurbished or reused in some way. This includes items such as toner and print cartridges, as well as larger items such as office furniture. Working closely with the cleaning and office staff the museum has developed systems for collecting recycling and processes printer cartridges.