What's On
Get hands on in our new GRAFT garden, sowing some seeds and toasting marshmallows.
"GRAFT: a soil based syllabus" is a new socially engaged art project at the Museum, commissioned by Nawr Yr Arwr/Now The Hero (NYA/NTH) and 1418Now and is designed to be an edible and educational resource for the Museum and a permanent piece of green infrastructure Swansea City Centre.

At the free Garden Gathering, you can join lead artist Owen Griffiths and NYA/NTH's artistic director Marc Rees in conversation about GRAFT, which is inspired by the Frank Brangwyn British Empire Panels housed at Swansea's Brangwyn Hall that form the heart of Rees' major site specific theatre production commemorating the end of the First World War in September.
Griffiths engaged Cae Tan, a community supported agricultural project based in Ilston, Gower, to work alongside the National Waterfront Museum's learning team on the gardening elements and to support the Museum's educational work. Community groups from a wide range of backgrounds across the city built every part of the garden with the creative team, including the 12 raised beds, a pergola and benches from local timber. The work makes connections between plate and soil and explores the power of making and sharing a meal together.

As well as a chance to learn more about the project and its intentions as an edible artwork the Museum team will be leading hands on family workshops in seed-bomb making and toasting marshmallows around the fire pit. Visitors can also enjoy afternoon tea whilst admiring the specially commissioned artwork and seeing how the garden has grown.
All produce grown in the garden is donated to projects who make food for those in need across the city and will be used to make a soup for the 2500 people who will be attending the Now The Hero performances in September.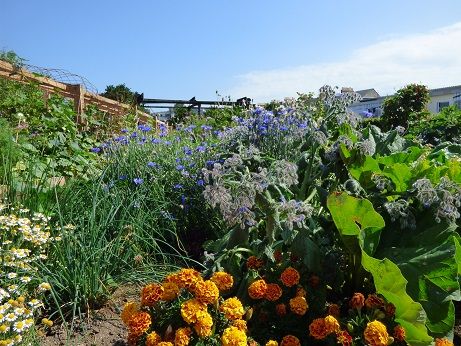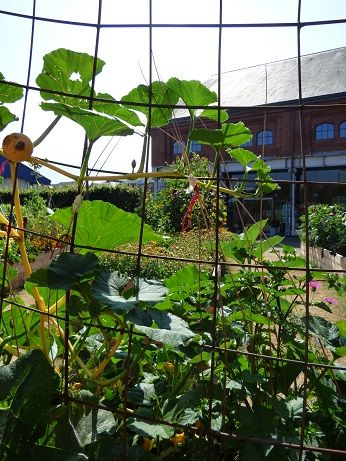 What's On