What's On
Event

:

Angelshark History Roadshow
National Waterfront Museum
Finished
15 & 16 February 2019,

10.00-17.00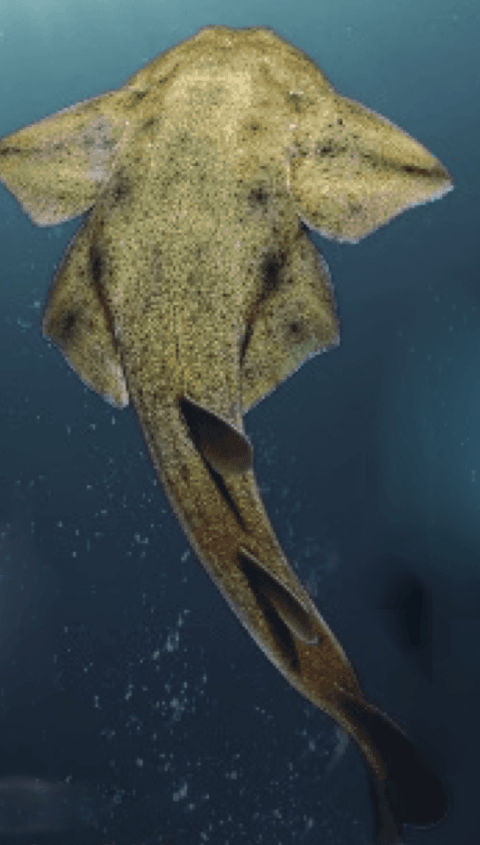 The people of Wales are being invited to share stories, memories and photographs of the Critically Endangered Angelshark at international conservation charity ZSL's (Zoological Society of London) and NRW's (Natural Resources Wales) – first-ever 'Angelshark History Roadshow'.
Travelling across Wales, the unique roadshow will not only highlight the importance of the charismatic Angelshark – but also seek information from local communities, to better understand the species. The knowledge will be used by ZSL and NRW scientists to identify important Angelshark habitats and investigate how their numbers might have changed over time.
Angelsharks (Squatina squatina) are 'flat sharks' that spend most of their time camouflaged on the bottom of the seabed ambushing fish. They were once common across the east Atlantic and Mediterranean seas, with historic records suggesting the importance of the Welsh coast for the species. However, Angelshark numbers declined across their range in the 20th Century due to a range of threats, including habitat disturbance, pollution and incidental catch in fisheries. Angelsharks are now classified as Critically Endangered on the IUCN Red List of Threatened Species, but recent sightings suggest that a small population still resides throughout Welsh waters. Angelsharks are important to the marine environment as they are a top predator and are listed as the fifth most Evolutionarily Distinct and Globally Endangered (EDGE) shark in the world, representing a distinct branch of the tree of life.
The roadshows are open for all to attend and conservationists hope this novel approach to species research – bringing together community memories alongside fisher records - will provide a much-needed insight into the history of one of the world's most threatened sharks.
https://museum.wales/blog/2019-01-10/Angels-of-Wales-/
What's On