What's On
Exhibition

:

Much More than Meets the Eye
National Waterfront Museum
Finished
16 November 2019 – 5 January 2020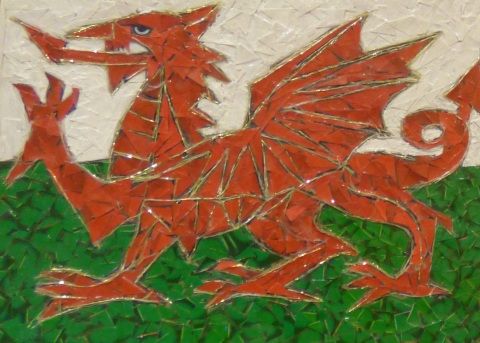 Look closer and what do you see? An artwork created out of discarded National Lottery scratch cards! Created by
artist James Owen Thomas, see pieces inspired by places that he has visited and family connections from the past
and present.
Having this year won an autism award from the National Autistic Society, the National Waterfront Museum is delighted to be showcasing James's scratchcard artwork, as James himself was diagnosed with autism, aged three.
Due to his autism, James preferred to communicate through imagery and developed his artwork into a way to express himself. All of James's art is created from recycled scratch cards, which would otherwise be thrown away, and serves to highlight environmental issues as well as to express himself using materials deemed worthless to others. "I have always been fascinated by colour and pattern and scratch cards seemed to develop my enjoyment of collage," James said.
Prior to mounting his exhibition, James took part in a workshop at the Museum where he showed others how to create art using his painstaking techniques.
James has also won an award himself - last month, he was presented the Young Champion's Award from the Royal Horticultural Society for a work he made for Britain in Bloom.
What's On