What's On
Event

:

LGBTQ+ History Month Movie: The British Guide to Showing Off (2011 – 15)
National Waterfront Museum
Finished
Booking
Free Tickets available via Eventbrite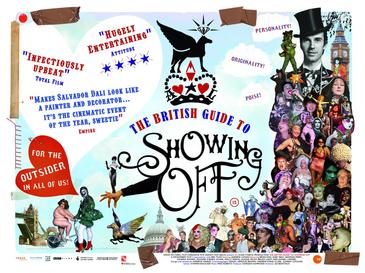 Join us for an alternative valentine's evening with this special LGBTQ+ history month screening of The British Guide to Showing Off .
British artist and living legend Andrew Logan, loved the world over by celebrities and misfits alike, takes us under his glittering wing and inside his outrageous, anarchic and spectacular costume pageant: the Alternative Miss World Show. As the Shows master of ceremonies and ringmaster, Logan is the high priest of an esteemed congregation. He describes the Show as his most important artwork; a fabulous living sculpture that spans forty years of arts and culture. Using live observational camera, archive and exuberant animation, this documentary charts the mounting of the 2009 Show, interwoven with its history, the rise, fall and rediscovery, of both the event and the artist at its centre.
Please note, this film contains some scenes of an explicit nature and violence.
…If you love this, we are holding our very own MX Wales night, hosted by Andrew Logan himself (Tues 28th April), as part of PRIDE week. Along with other PRIDE events to inspire and enjoy.
What's On