What's On
Event

:

GRAFT FILM NIGHT: The Garden (15, 1990)
National Waterfront Museum
Finished
Booking
Booking via Eventbrite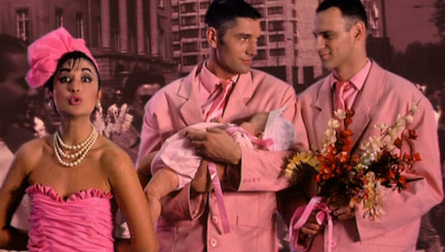 * This event has been cancelled due to general concerns over crowds and Coronavirus. Apologies for the inconvenience but the wellbeing of our visitors, staff and volunteers are our priority. *
Part of the PRIDE season in Swansea. The GRAFT Garden project will be hosting an outdoor screening of Derek Jarman's 1990 film The Garden, followed by an in-conversation event with Andrew Logan and guests.
We'll also have a botanical bar, and be firing our wood oven (weather permitting) to make delicious pizza using some garden produce.
...Come rain or shine we have got it covered. If the weather is too bad for outdoors, the event will be set in our beautiful Warehouse Gallery.
The Garden is a 1990 British arthouse film by director Derek Jarman.
It focuses on homosexuality and Christianity, filmed in the stark environs Jarman's coastal home of Dungeness in Kent, and his garden and the nearby landscape surrounding a nuclear power station.
The Garden is a powerful and moving series of allegorical dreamscapes. The narrative, (almost without dialogue) unfolds to find Jarman asleep at his desk, surrounded by Christian imagery. His dreams transpose New Testament events into a contemporary context, examining repressive attitudes towards homosexuality, the AIDS crisis and exploring Jarman's own feelings towards the Church. It focuses on what it means to be gay in the 20th century, highlighting Section 28, of which Jarman was from the start a noted opponent.
Featuring a brilliant score by Simon Fisher-Turner, The Garden is a visual tour-de-force from the acclaimed director of Sebastiane and Jubilee .
1 hr 35 mins
Please note, this film contains some scenes of an explicit nature and violence.
What's On