What's On
Talk

:

Science Show - Chemistry & Light.
National Science & Engineering Week Special - Rainbows, Light and Lasers!
Committed to sharing their enthusiasm for the wonder of science. Join Dr Peter Douglas and Dr Mike Garley (Swansea University) in this exciting and humorous show, as they demonstrate how Chemistry and Light can interact with many aspects of our everyday life.
This fascinating show, which includes more than 30 practical demonstrations, will highlight the importance of photochemistry in our world.
Dr Peter Douglas and Dr Mike Garley regularly give their demonstration lecture "Chemistry and Light" to captured audiences across the UK and Europe.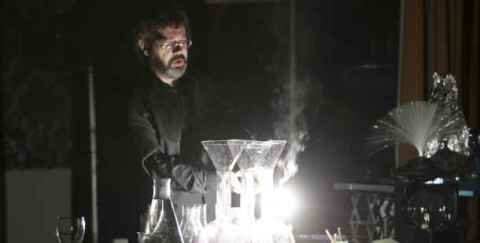 What's On