What's On
Talk

:

Abolutionism, Slavery and Translation in Victorian Wales
Dr Daniel Williams, Swansea University, will explore aspects of Welsh and African-American literary and intellectual history in the nineteenth century.
Dr Daniel Williams is Senior Lecturer in English and Director of the Richard Burton Centre for the Study of Wales, Swansea University. He is also author of Black Skin, Blue Books: African American and Wales 1845 - 1945 (University of Wales Press, 2012) and Ethnicity and Cultural Authority (Edinburgh University Press, 2006)
Organised by the Historical Association.
Please note change in programme from the previously advertised talk by Prof Mike Franklin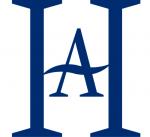 What's On