What's On
Talk

:

The Campden Wonder of 1662: The Murder and Miraculous 'Deliverance of William Harrison'
Talk by Professor Jackie Eales (President of the HA).
On Thursday 16th August 1660 William Harrison, an elderly gentleman, disappeared without trace from the prosperous market town of Chipping Campden. All that remained were his slashed hat and bloodied neckbands lying in the highway.
His servant and two accomplices were later hanged for the murder. The case raised accusations of kidnap and witchcraft, and provides a fascinating insight into the early modern English justice system.
Organised by the Historical Association.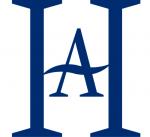 What's On