What's On
Talk

:

Walking Tour - Lovely Ugly Town
Booking
Booking required Tel: Local rate – (0300) 111 2 333
Back by popular demand.
Join Museum favourite, local historian and green badge guide Alun Jones for this interesting insight into the history of Swansea city centre taking in the Glyn Vivian and Wind Street.
Walking Rating - Easy
Meeting point: Museum reception desk
Important note: Please come properly prepared for the outdoors. Wear sturdy footwear and remember that conditions could be wet and slippery and the ground uneven. Taking part in the tour is at your own risk.
We will aim to run this tour in most weather conditions but if unsure please call the Museum on Tel: (0300) 111 2 333.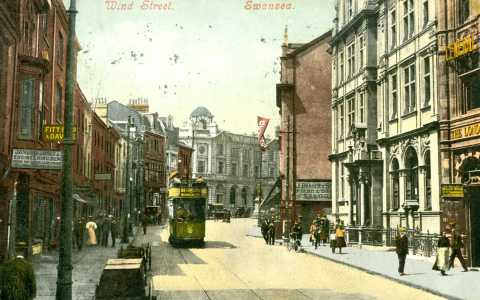 What's On