What's On
Talk

:

"Glad tidings": the history of the Christmas card.
This illustrated talk by Museum Head Steph Mastoris will outline the history and technical development of the Christmas card in the UK. It will also discuss the origin of some of the festive traditions illustrated on these cards.
Steph Mastoris joined Amgueddfa Cymru-National Museum Wales in 2004 as Head of the National Waterfront Museum in Swansea, which opened in 2005. Previously he had worked in local authority museums in Nottingham and Leicestershire since 1978. He was born in Cardiff and educated at London University. He is a Fellow of the Museums Association, the Royal Historical Society and the Society of Antiquaries.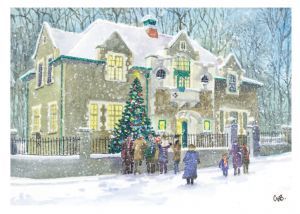 What's On