What's On
Talk

:

Get off my land! Aeneas Tacticus and the city-state in 4th century BC Greece
Talk by Nick Barley, author of 'How to Survive under Siege'.
Peloponnesian Aeneas Tacticus was one of the earliest Greek writers on the art of war and is credited as the first author to provide a complete guide to securing military communications.
Nick Barley's research at the department of History and Classics, Swansea University, focuses on warfare in the ancient world and seeks to present a new and practical view of Greek warfare looking at the battlefield use of communication and subordinate commanders, as well as the practicalities of hoplite and other infantry fighting.
Organised by the Historical Association.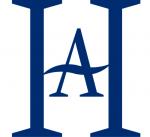 What's On