What's On
Event

:

Amser Twf - for babies under one
16

,

23

&

30

September

,

10.30am-11.45am
New six week and five week course starting very soon.
Aimed at parents/carers who wish to raise their child bilingually.
Welsh and non Welsh speakers welcome.
A series of free sessions for parents/carers to:
Learn new nursery rhymes.
Learn how to massage the baby.
Discuss and see what resources are available for use with small babies
Opportunity to practice your Welsh and chat with other parents.
During sessions we will learn Welsh phrases suitable to use with the baby, share a story and learn to read Welsh baby books, plus get involved in a simple craft activities.
Each session will have a different theme, thus ideally it is best to attend all 5 or 6 days, however we do understand that due to other commitments this may not be possible. Contact the number below for advice.
Please contact the National Waterfront Museum admin team and/or Sue James on (029) 20 573 600 for additional information and to book your place on the sessions.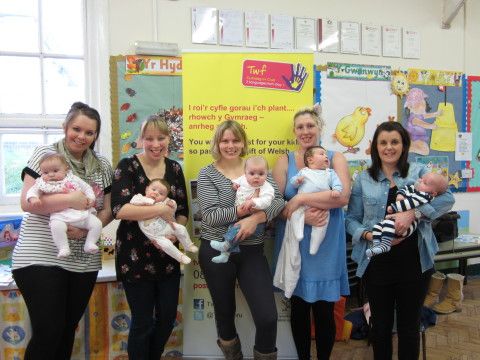 What's On