What's On
Talk

:

Dylan Thomas's Final Journey
A one man show written and performed by Peter Read.
Starting in his lovely, ugly, home town of Swansea, the play follows Dylan Thomas through some of the journeys he made, culminating in his final journey to New York in 1953 where he died.
We see him leave Aberystwyth in the pouring rain to start his project of walking through Wales. The mission is aborted after a couple of pints and the sighting of a queen rat.
We then travel with him to the insane city of London, which he claimed smelled of goat In the capital he meets Caitlin and several members of the drinking literati.
In New York he is chased by a secret detective and finally collapses after proudly announcing he has drunk eighteen whiskies, which he believes is a record.
Peter is a full time writer and actor who won the John Tripp Award for best performance poet in Wales. He has written eight books and twelve of his plays have been staged professionally.
Organised by the Historical Association.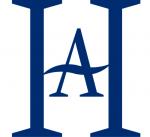 What's On