What's On
Talk

:

Wales and the Grand Tour
Talk by Prof Maurice Whitehead, Department of History and Classics, Swansea University.
From 1550 to 1800, Italy acted as a particular magnet for British travellers keen to extend their education by visiting sites connected with their study of antiquity. By the mid-eighteenth century, the Grand Tour had become a rite of passage. Among these were the Welsh artists Richard Wilson and Thomas Jones and the collector, Thomas Mansel Talbot, whose experiences of the Grand Tour affected them profoundly. This lecture aims to provide an insight into the Welsh dimension to the British Grand Tour phenomenon and to indicate some ways in which the Grand Tour radically changed attitudes to the landscape of Wales.
Maurice Whitehead teaches on the Grand Tour at Swansea University and is the author of English Jesuit Education: Expulsion, Suppression, Survival and Restoration, 1762–1803 (Ashgate, 2013).
Organised by the Historical Association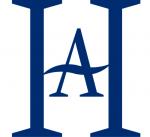 What's On