What's On
Talk

:

'A social Frankenstein in our midst'? Prostitution in Victorian Swansea
Prostitution was called the 'Great Social Evil' in Victorian society, and women defined as prostitutes were perceived with revulsion, fascination and pity. This talk explores the extent of prostitution in nineteenth-century Swansea and analyses the strategies implemented for the reform and rescue of 'fallen' women.
Talk by Dr Lesley Hulonce, lecturer in modern Welsh History, Cardiff University
Organised by the Historical Association.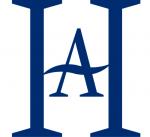 What's On