What's On
Talk

:

Cricket in World War One
A talk in three parts, the first of which will explore how those who played and administered the game of cricket reacted to the outbreak of war in August 1914, drawing comparisons with other sports such as football and rugby union. The second part will examine the circumstances in which games of cricket were played at home and at the front, and shows that it helped build morale in both spheres. The final part will consider what evidence related to cricket can tell us about how the war was remembered in its immediate aftermath.
A talk by Dr Simon John, Oxford University
Organised by the Historical Association.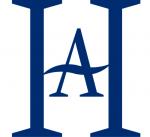 What's On