What's On
Event

:

Festive Film: It's a Wonderful Life (U, 1946)
National Waterfront Museum
Finished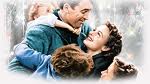 Join our annual screening of this heart-warming classic, including an introduction from film Historian Anthea Symonds.
Set on Christmas eve, James Stewart stars as George Bailey, a small town man, dreaming of adventure and travel, but frustrated when circumstances conspire to keep him from his dreams. When an impending scandal sends him to despair, he is visited by an angel who helps him see what life would have been like if he never existed.
A life affirming Christmas classic where Frank Capra's triumph is to acknowledge the difficulties and disappointments of life, while affirming, (in the teary-eyed final reel) his cherished values of friendship and individual achievement.
What's On