What's On
Event

:

Toddler Time Monthly Movies: Snow White and the Seven Dwarfs (U, 1937)
Suitability
Ideal for under 5's.
Enjoy a free fun movie screening each month exclusively for preschool children and their parents or carers.
Plus a half price hot drink from the Museum Café!
… Generations have celebrated the magical story, memorable music and unforgettable characters of Walt Disney's Snow White And The Seven Dwarfs.
The beautiful and kindhearted princess Snow White charms every creature in the kingdom except one — her jealous stepmother, the Queen. When the Magic Mirror proclaims Snow White the fairest one of all, she must flee into the forest, where she befriends the lovable seven dwarfs — Doc, Sneezy, Grumpy, Happy, Bashful, Sleepy and Dopey. But when the Queen tricks Snow White with an enchanted apple, only the magic of true love's kiss can save her!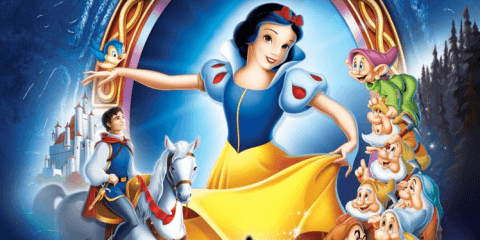 What's On