Case studies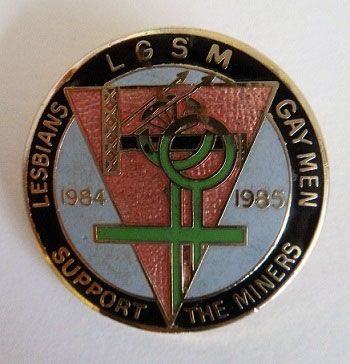 LGBT History Month
Amgueddfa Cymru have been celebrating LGBT History Month every year since in February 2013. We have worked with Gay Ammanford to display objects important to them, produced poetry with Literature Wales and the Rainbow Club, held a Family Day and Collection Drive, hosted a screening of Pride, and organised a series of talks and events. Amgueddfa Cymru also have a stall at Pride Cymru in Cardiff every year.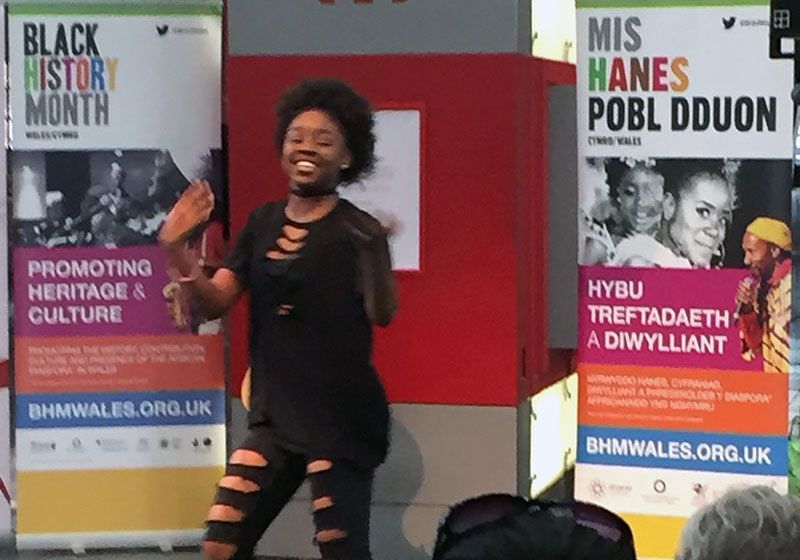 Black History Month
Black History Month is celebrated every October, and Amgueddfa Cymru are represented on the Steering Committee. In the past, we've examined the slave trade in Wales through a temporary exhibition, Everywhere in Chains. The National Waterfront Museum and St Fagans National Museum of Historys have hosted music and food events, and academic talks.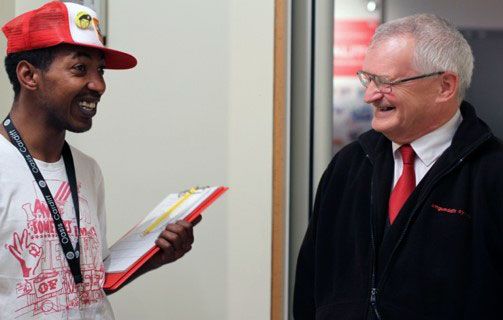 Participatory Forums
Participatory Forums were first introduced to include diverse audiences directly in the planning, developing and delivering of a truly participatory museum. They were created in order to engage with priority audiences and key partner organisations, some of which are umbrella organisations working locally, regionally or nationally with their users.
The Participatory Forums consist of Community Partners, Youth Forum, Diversity Forum, Formal Learning, Informal Learning, Llys Llywelyn and Craft Forum.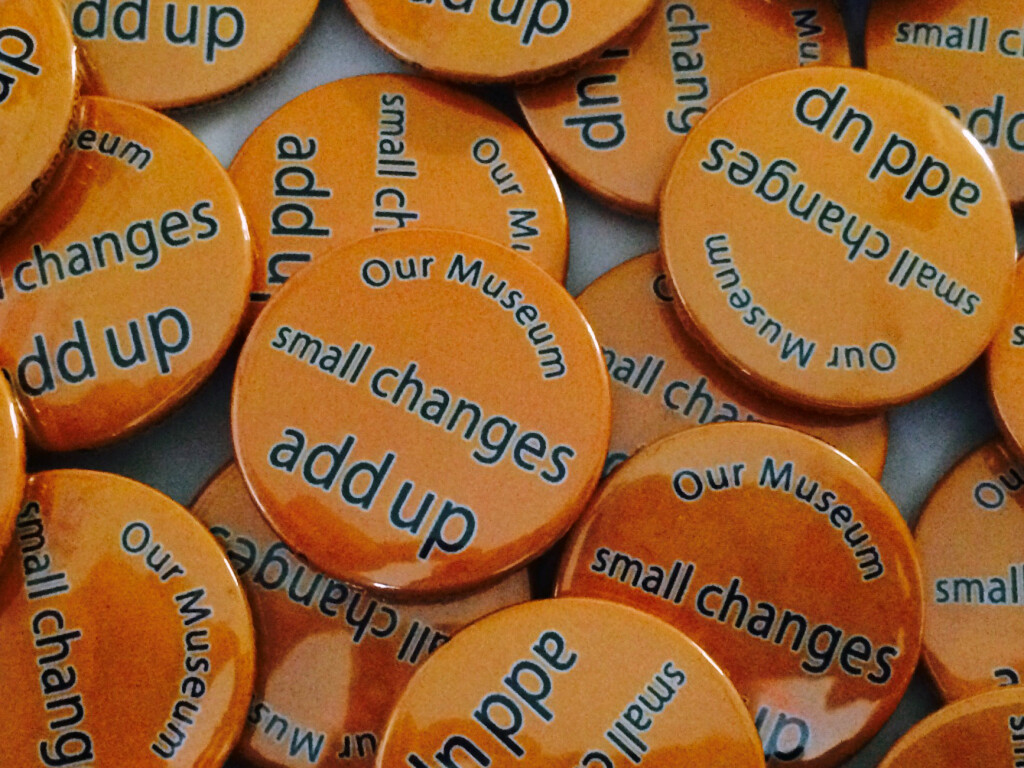 Our Museum
The aim of the Our Museum initiative, funded by the Paul Hamlyn Foundation, was to facilitate a process of development and organisational change within museums and galleries. Eight museums across the UK were part of the initiative, including St Fagans National Museum of History.
We wanted offer an opportunity for people to gain transferable skills, to increase their confidence and social skills, improving their potential of obtaining work. Volunteers were given opportunities to work in the historic gardens and to recreate an Iron Age building.
We worked closely with third sector and voluntary Community Partners in order to increase and diversify the volunteer base, targeting those who would not think of volunteering at the Museum – unemployed young males, homeless people, disabled people, people with mental ill health and those going through drug and alcohol rehabilitation.
Over 40 per cent of volunteers now identify themselves as unemployed and we are more reflective of the communities we serve.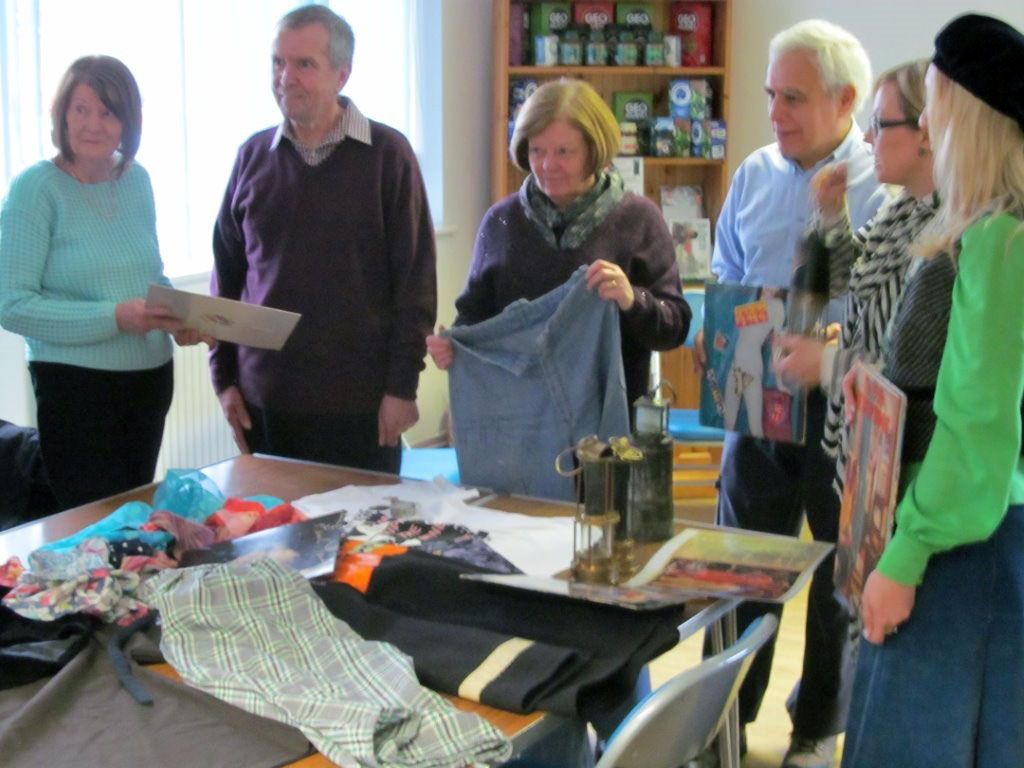 Dementia
Amgueddfa Cymru offer Dementia Friends Awareness sessions to staff and community partners, and have developed a wide range of activities for those living with dementia and their carers. In 2015, for example, pop-up museums were organised in hospital and social care settings across Wales to engage younger people living with dementia. More recently we have organised creative activities like pottery workshops and guided tours, and are looking at ways of making our sites more dementia-friendly. Engaging with objects from museum collections can act as triggers for memories and discussion. This can increase self-esteem and a sense of well-being for those with memory affecting conditions such as dementia.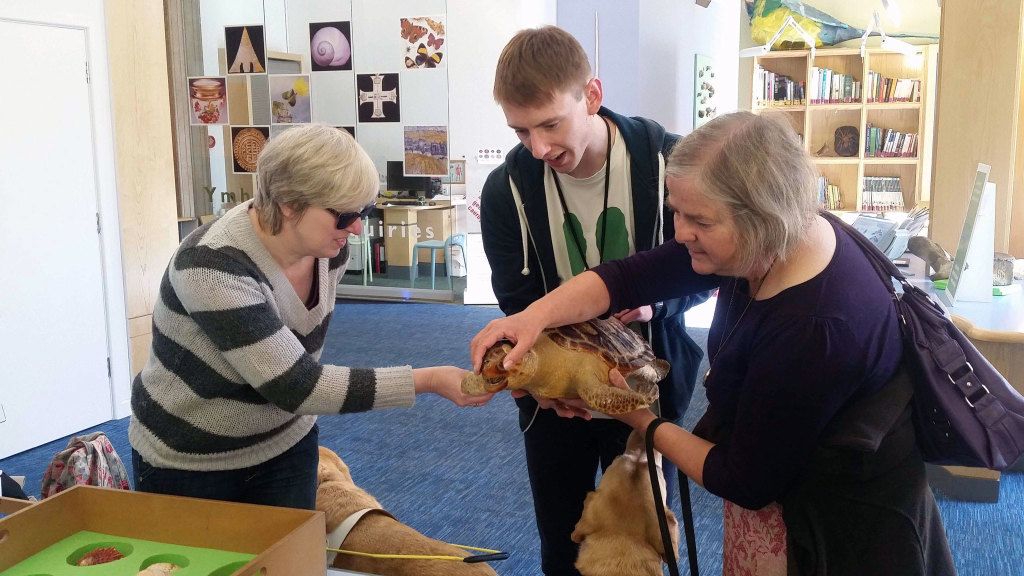 Audio Description Tours
We offer audio described tours of our galleries for visitors with visual impairments, with guided assistance for those who need extra support. These tours include tactile elements and handling opportunities to enhance the experience. Comments include:
'Coming to the Museums has opened up so many opportunities me. I never thought I could take part in things before, but this has given me the confidence to try new things' - Cardiff Institute for the Blind member
'The feedback from the group on the way home was great, they said it was the best tour they've had since being visually impaired.' Community Support Worker, RNIB.