Amgueddfa Cymru and Welsh Government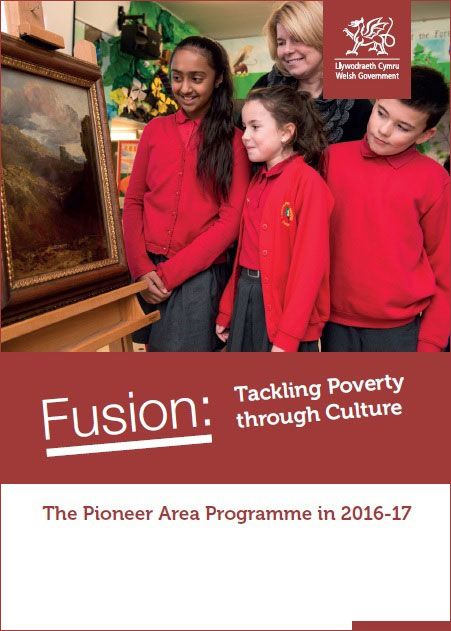 Amgueddfa Cymru are working closely with Welsh Government to tackle poverty through culture and heritage, and to ensure better health and wellbeing. These are the main legislations affecting the Museum's work. Follow the links for more information.
Wellbeing of Future Generations (Wales) Act 2015
This Act is about improving the social, economic, environmental and cultural well-being of Wales. The animated video gives an introduction to the Act, as does the guide for young people. The Essentials [PDF] capture our responsibilities as named public body, and outlines the goals, the ways of working and the monitoring procedures.
Fusion: Tackling Poverty through Culture
The Fusion programme is working to eliminate barriers to cultural participation so that everyone can enjoy the benefits. Taking part in cultural activity can boost skills, engagement, self-esteem and aspiration. ACNMW are playing a prominent role in developing this. We report quarterly.
Child Poverty Strategy
Welsh Government's ambition is to eradicate child poverty by 2020. There are five key objectives for tackling child poverty and improving the outcomes of low income families in Wales:
To reduce the number of families living in workless households.
To increase the skills of parents and young people living in low-income households.
To reduce the inequalities which exist in the health, education and economic outcomes of children and families by improving the outcomes of the poorest.
To use all available levers to create a strong economy and labour market which supports the tackling poverty agenda and reduces in-work poverty in Wales.
To support families living in poverty to increase household income through debt and financial advice, action to address the poverty premium and action to mitigate the impacts of welfare reform.
More information about the strategy can be found here.