Volunteer in Welsh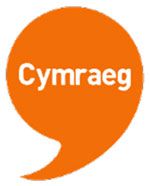 A proportion of our volunteer roles are perfect for people who would like to volunteer in Welsh or practice their Welsh in an informal environment with staff, volunteers and visitors.
Volunteer
Every time a volunteer role that has the potential to be partly or conversationally available in Welsh this logo will appear in the advert. For example, our Learning Volunteers at St Fagans National Museum of History can converse with staff and visitors in Welsh while helping the Museum with activities and events. If you become an Art Tour Guide in National Museum Cardiff you could even be giving tours in Welsh!
Work Placements
It is also possible for Welsh language students and learners to take part in Work Placements at St Fagans National Museum of History, National Slate Museum and National Wool Museum to practice their welsh skills. The length of these are dependent on the course or learner, but can vary from 20 hours to 20 days long.
Current Volunteers
Amgueddfa Cymru offer free Welsh lessons to a percentage of volunteers every year as part of our Reward and Recognition Programme. Current Volunteers also have the opportunity to volunteer, outside their normal role, at events such as the National Eisteddfod every year on the Amgueddfa Cymru stand, and there is always the opportunity to speak Welsh with staff and visitors from across Wales!