Digital Events
What's On
Digital Event

:

Trawsnewid - PRIDE Patch Making Workshop
Suitability
Ideal for age 16-25 
Booking
Limited numbers. Booking essential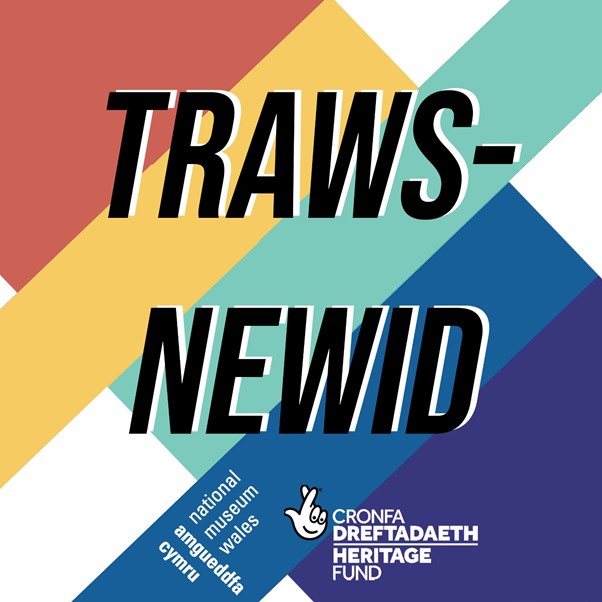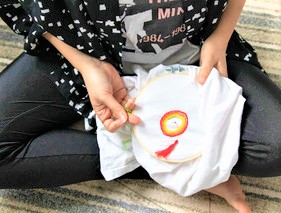 Make your own bespoke Pride merch by joining Izzy and Oska in this interactive workshop exploring self-expression and ethical issues within Pride fashion.
Feel free to craft along as we share ideas and make our own Pride patches!
#WhoMadeMyPrideMerch
This session is 1 hour long and ideal for age 16-25
How to make your PRIDE patches?
You will require some materials like:
- Fabric (old clothes, offcuts, spare fabric etc.)
- Something to decorate it with e.g:
- Paint
- Needle
- Colourful thread
- Marker/Fabric Pens
- Glitter, sequins, glue

Book your FREE ticket for this workshop here:

This session will be held via Zoom.

Please note, that the settings for this workshop, will enable cameras, but the use of your camera is entirely optional.
Trawsnewid is an Amgueddfa Cymru - National Museum Wales project for LGBTQ+ young people aged 16-25. It explores queer and gender non-conforming figures in Welsh history and supports participants to create work inspired by their own experiences.
The Trawsnewid team have created a series of exciting workshops and a Cabaret showcasing their work, specially for Swansea Pride, Museum Stage.

Safeguarding and welfare of participants is paramount to us and by registering for this event you agree to read & adhere to the Terms and Conditions for participants.
Take a look at our other Swansea Pride events:
What's On