Digital Events
What's On
Digital Event

:

Museum Sleepover: The Romans AT HOME
25 & 26 June 2022,

2pm - 10am
Cost
£5 + Eventbrite fees
Suitability
Families. Children aged 4-12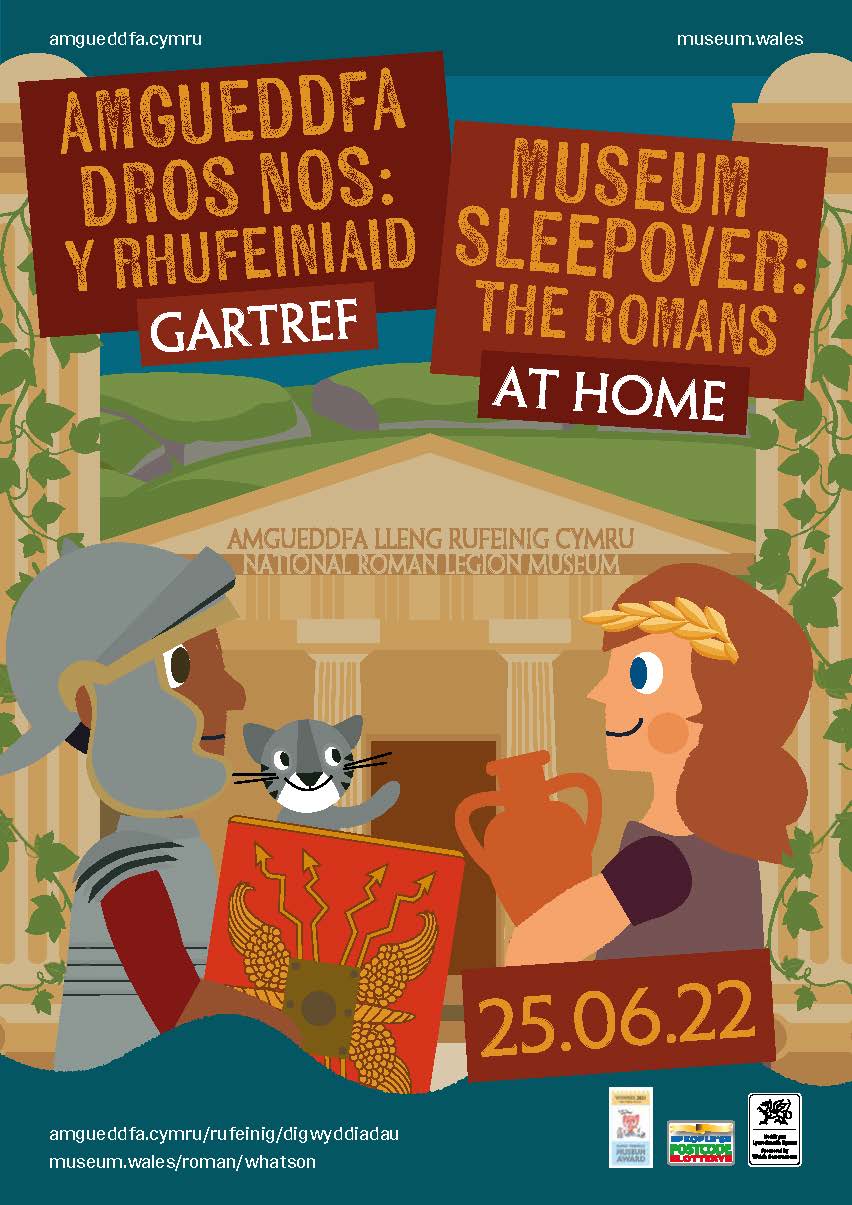 You're invited to join an ancient adventure! Experience a fun-filled night at the Museum from your own home.
Here's the plan:
- Build your barrack dens, dress like a Roman, and get ready for a Museum adventure like no other.
- Go behind the scenes to the Museum Stores, to discover Roman treasures from ancient Isca's past.
- Join a VERY special live video call to Rome's most iconic building – the Colosseum!
- Armour and Scutum at the ready... travel back in time and assemble to train like legionary soldiers.
- Fancy a feast? Discover what the Romans ate, before preparing your own feast-worthy snacks at home!
- Explore the wonders of a Roman Garden in a virtual 360 visit to Caerleon, before testing your knowledge in an online quiz.
- Settle down for a film before bed – then join a guided bedtime meditation session, where you'll visit a magical sacred spring.
- Fuel up with breakfast in the garden, before creating your own herb gardens and roman treasure!
Important Information:
- This event is aimed at children aged 6 to 12
- This is an online event for you to enjoy at home. Tickets to this event are NOT for a physical visit to National Roman Legion Museum.
- There are a limited number of tickets available. Tickets must be booked in advance
- The event will start at 2pm and will end at 10am the following morning.
- A downloadable sleepover essentials guide and other resources will be available in advance to help you plan your sleepover experience.
- Most content has been pre-recorded but will be shown as live. We recommend that you follow the programme in order, but you can enjoy the activities at your own pace.
- The digital content will be available to ticketholders between 1.45pm Saturday 25 June and 10am Monday 27 June. The content will no longer be available after the timeframe has passed.
- Please purchase 1 ticket for every group or family. You will be asked to provide attendee names at checkout for competition purposes.
- All materials and activities supplied for this event will be bilingual (Welsh & English) excluding the live Colosseum call, elements of behind the scenes, and elements of the pre recorded content. These elements will be delivered in the facilitators first language, which is English.
What's On