Families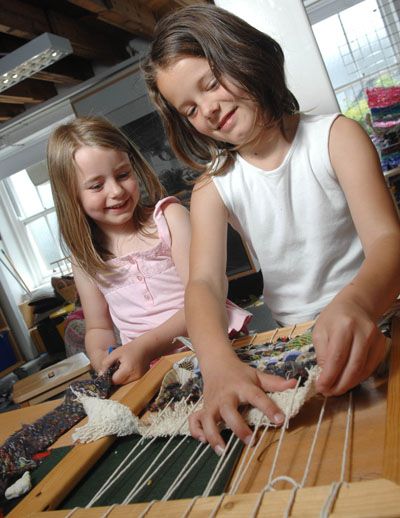 There are hands-on activities for children all year round at the National Wool Museum.
These include carding by hand and blanket-stitch sowing cards. These interactive activities are included when children follow the 'woolly tail trail' around the Museum which is also available all year round.
Our tours are suitable for all the family and the working machinery are greatly enjoyed by all members of the family of all ages.
There is also a self-guided walking tour for the family through the back lanes of Dre-fach Felindre to see other landmarks of the woollen industry. It is not advisable to take pushchairs on these walks.
There is an increased programme of family activities during each school holiday including an art cart where children can engage in allsorts of art work and activities and trails for children e.g. egg hunt during the Easter holidays. Often specific events are held at the Museum that coincides with school holidays.
Facilities
High Chairs
Children's play corner in the cafe
Baby food area with milk warming equipment and baby utensils
Baby changing facilities
Disabled access to all areas of the Museum
Free Parking
The Museum Shop
There is a dedicated selection of toys and crafts for children as well as a range of books, woollen slippers and accessories for the whole family for sale in our shop.
There is also always a choice of beautiful woollen cot blankets available to buy in the shop.