What's On
Course

:

Learn to Spin with the Ceredigion Guild of Weavers, Spinners & Dyers
National Wool Museum
Finished
21 November 2019,

10:30 - 13:00
Booking
Call 02920 573 070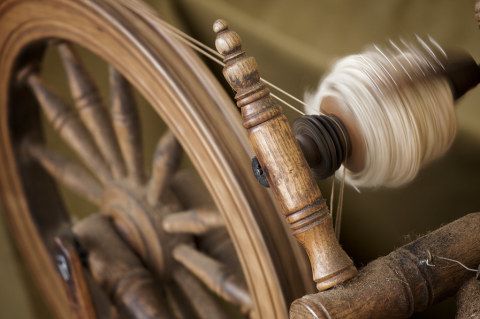 This will be an opportunity for all abilities to begin their spinning journey and to get support and guidance from the knowledgeable members of the Ceredigion Guild of Weavers, Spinners and Dyers.
Experience the wonder of spinning as a group in the historic surrounding of the Museums' Longyard, sharing stories and tips with the person next to you. If you own a wheel please bring it along with you. If you have not yet committed to purchasing your own wheel, there will be limited numbers available on the day and these will be rotated between those in attendance.
Members of the Guild will be providing a variety of spinning demonstrations throughout the morning as well discussing how best to prepare your wool for spinning.
They will also be available in the afternoon for an informal Q&A and to discuss any particular projects that you might be working on.
For more information please call 02920 573 086, or to book your place please call 02920 573 070
What's On