What's On
Exhibition

:

The National Wool Museum's Exhibition of Hope
National Wool Museum
Finished
2 October 2021 – 15 January 2022
Booking
Booking a general admission National Wool Museum ticket is essential to view the exhibition.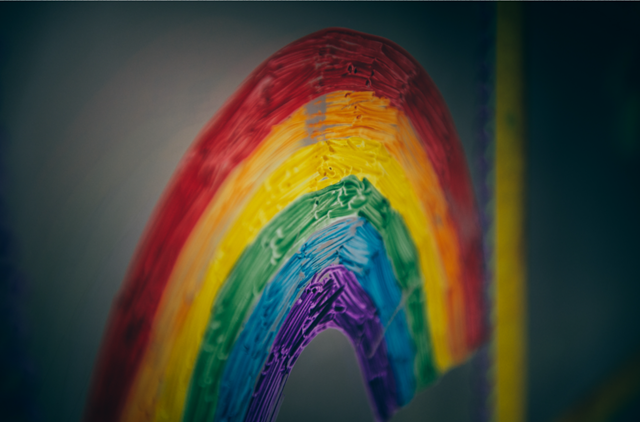 Lockdown, April 2020: we wanted to mark the hope shown by our key workers, throughout this dark time.
We began with the rainbow, the symbol adopted in celebration of these heroes. So, we invited people to join us, knitting, felting or crocheting 20cm/8" coloured squares to make a celebratory rainbow blanket.
Word got out. People in every corner of Wales joined us and…boom! One year on, we had over 2,000 beautiful squares in every conceivable colour and not just wool, but cotton, silk and other wonderful fibres, too. Whatever was to hand.
What began as one blanket became many, many more, each representing the rainbow, the symbol of peace, hope and light that follows darkness.
This exhibition features the work of everyone involved, volunteers and members of our Amgueddfa Cymru team, too, who all knitted and stitched to bring us this warm hug in woolly form — an expression of the love that's gone into every inch of each blanket.
After our exhibition, the blankets will make their way to charities around Wales to brighten things up for many other people, too.
Please take a look at some of the videos below:
Exhibition of Hope: Stories of the Squares
Arddangosfa Gobaith I Exhibition of Hope
Sincere thanks to:
Every person who joined us and lovingly knitted, crocheted and stitched blanket squares.
Penboyr School in Dre-Fach Felindre who created the beautiful rainbow artwork that accompanies the exhibition.
Thank you to The Ashley Family Foundation and Community Foundation Wales for their support with this project.
Exhibition of Hope
As we once lived through darker times
Colours lifted hearts and minds.
Violet, indigo, green and blue;
Red and orange, yellow too.
A vivid arch of seven strands
Gave hope and thanks across the land.
Hung in windows and on doors;
Painted walls and pavement floors.
A symbol for those doing deeds
That helped all those who were in need.
Carrying out essential tasks
In gloves and visors, gowns and masks.
This patchwork quilt that many made
Serves to remind, as memories fade:
That after every horrid storm,
Hopeful rainbows always form.
Stephen Williams, Museum Assistant, National Wool Museum.
Arddangosfa Gobaith
Yn gyson, drwy'r amseroedd du,
Lliwiau wnaeth ein codi.
Enfys o arlliwiau lu –
Yn fwa yn ein clymu.
Cymuned yn un mewn gwaith
Yn rhoi gobaith drwy glytwaith
Blancedi'n lliwiau hardd di-ri –
Pob sgwâr yn adrodd stori.
Dal i droi mae olwyn bywyd
A chymuned yn galon ein byd.
Unwn i gofio, diolch ac erfyn
Y daw na eto haul ar fryn.
Anon.
Read more about the Exhibition of Hope on our blog page:
More stories of the squares:
Marie:
I took part in the knitting because I felt that the lovely colours of a rainbow would cheer up people during this horrendous pandemic and beyond.
It helped me to use the acrylic yarn which I had bought for my friend living in the Seychelles (I couldn't go there because of the pandemic) to put the yarn to a very good project.
I may now be able to travel abroad next year instead.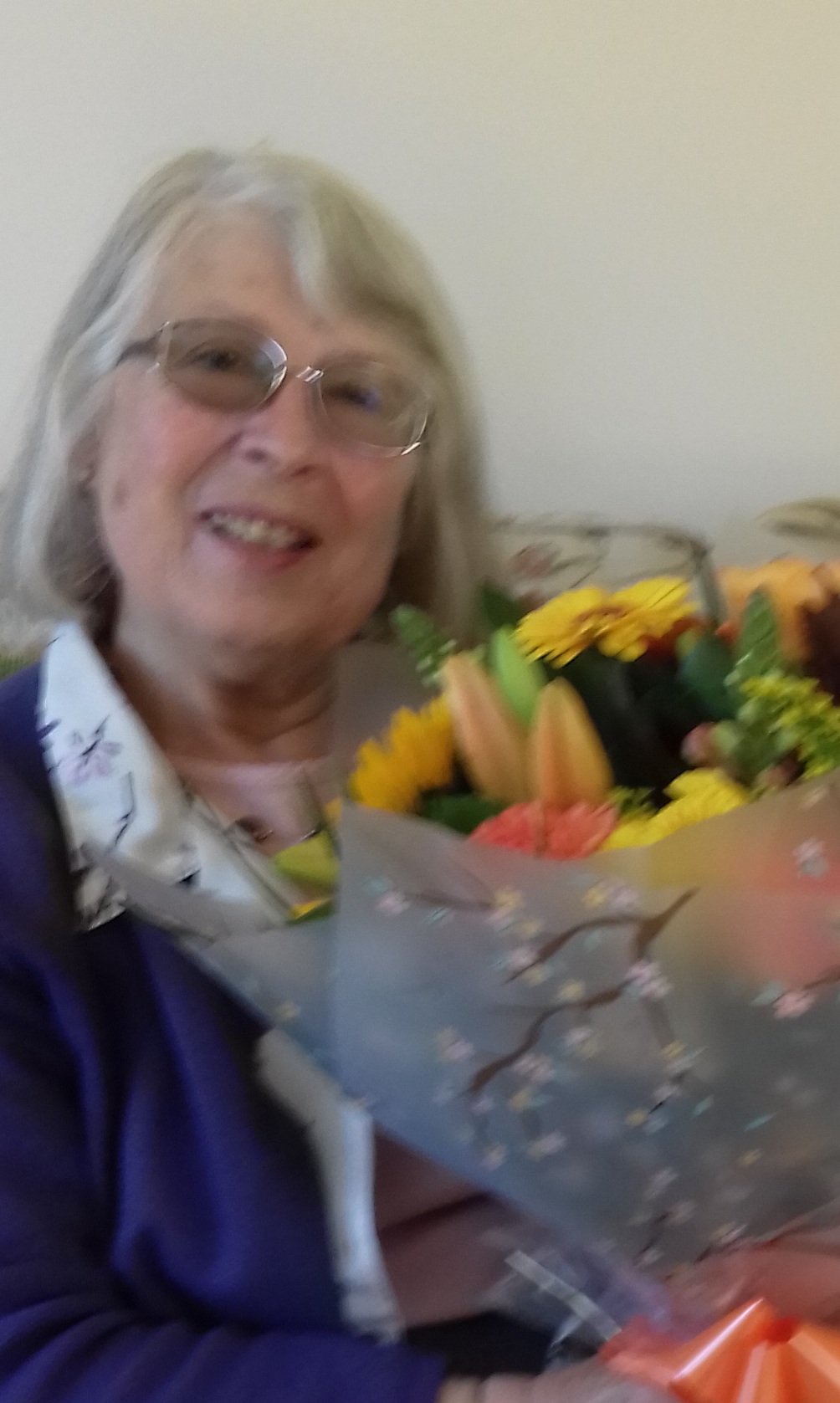 Aeres:
Knitting the squares for the rainbow blanket helped me a lot during lockdown and it gave me a sense of belonging and achievement, knowing I was involved with something important and helping those in need.
I enjoyed knitting the squares so much, I went onto knit a second lot, approximately 130 squares in total.
I have since moved onto knitting Twiddle Muffs for Dementia - so definitely got the knitting bug - that I can say has stemmed from working on the rainbow 🌈 blanket. 
Looking forward to visiting the museum and seeing the finished piece in the 'Arddangosfa Gobaith'.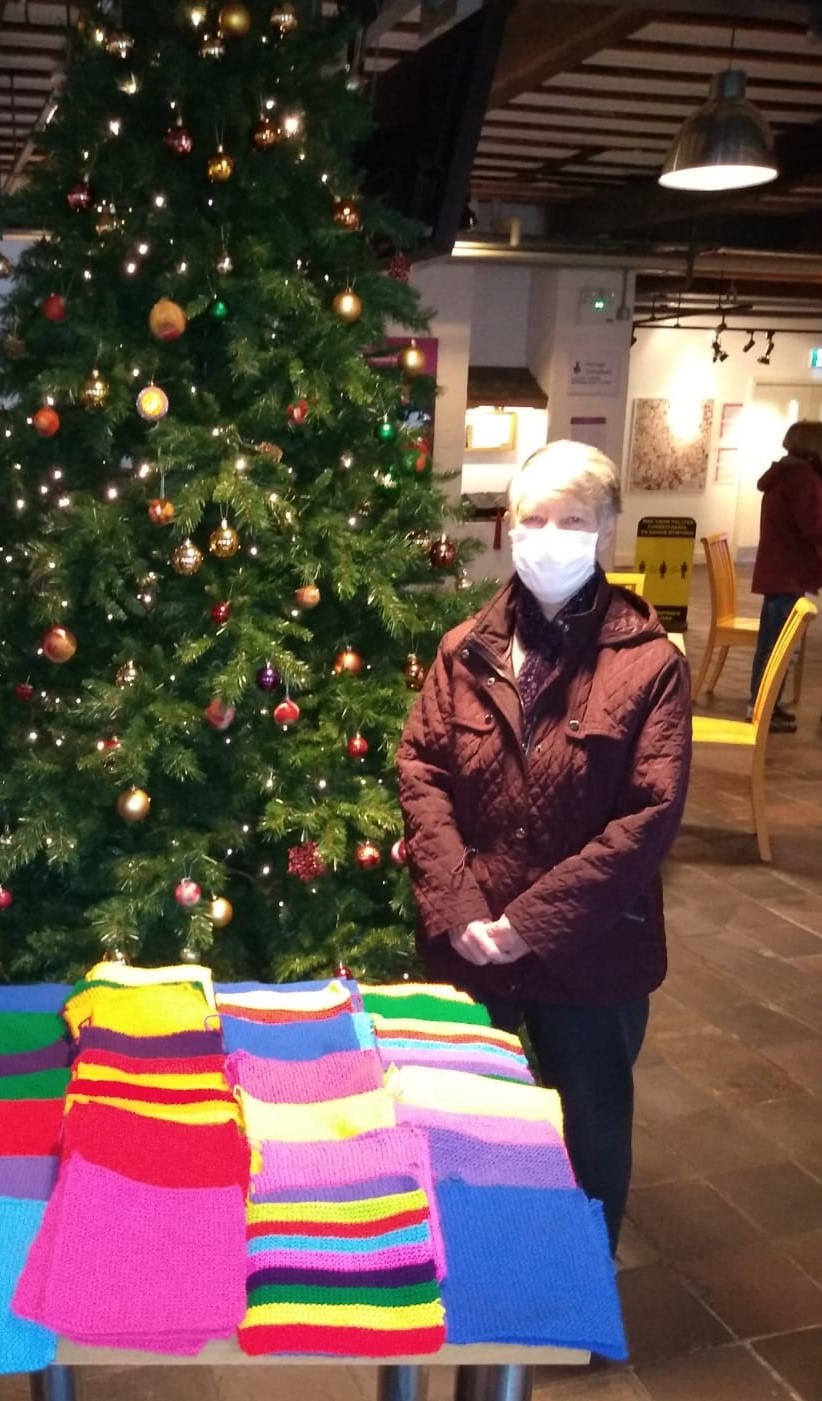 Ruth:
I took up crochet just before lockdown and it really helped me stay focused on studying for my MBA as it was an outlet, I could do on my own that was calming.
I wanted to focus on a project to show how much crochet has helped me stay centered during lockdown.
I also worked at the National Waterfront Museum and wanted to test myself and see if I could create a completely original pattern which is something I hadn't done before taking part in this exhibition.
Fibre art is so calming and can help so many people and I wanted to join the collection of crafters in creating this exhibition. And I am so excited to see the finished product.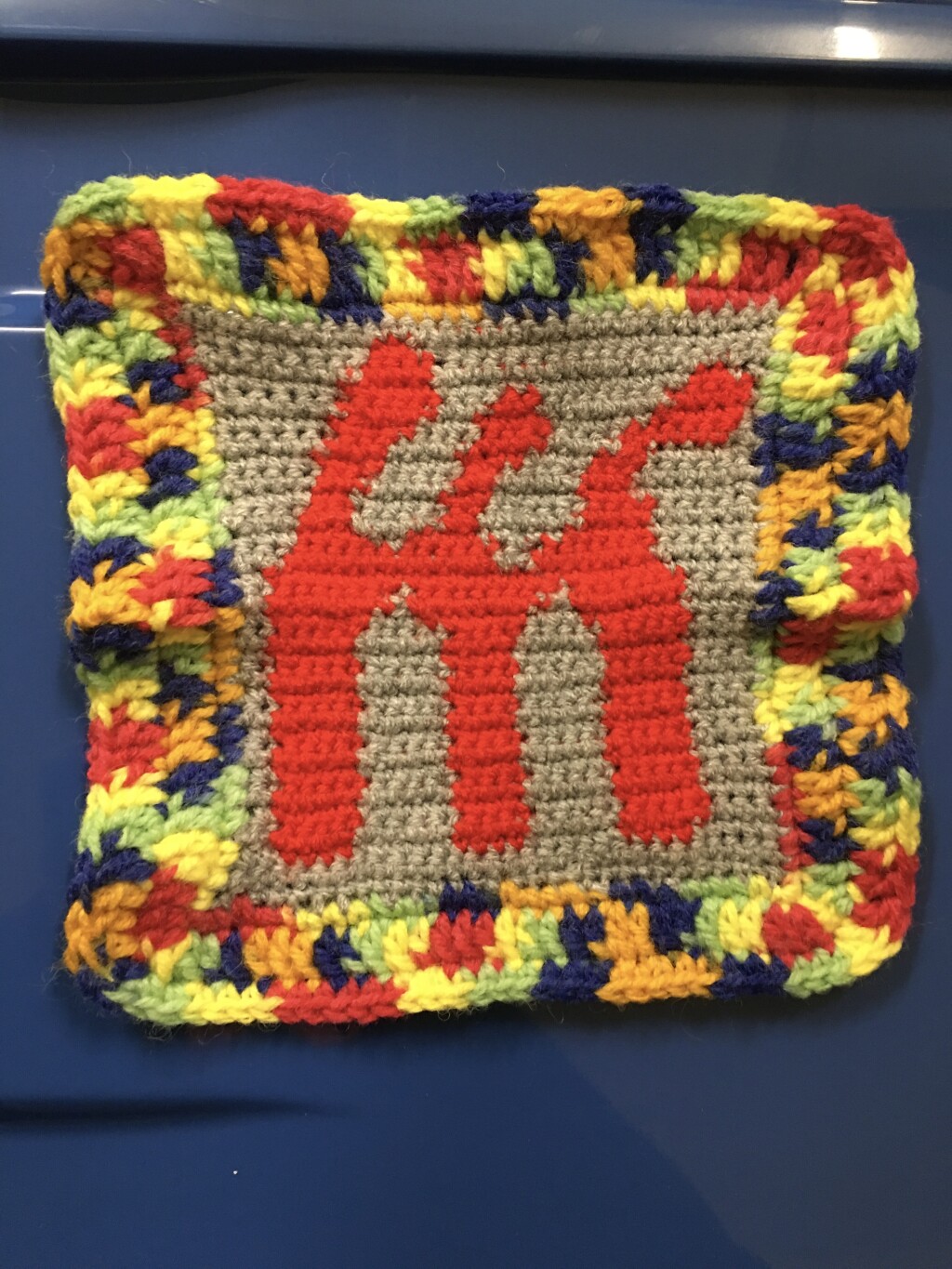 What's On