What's On
Event

:

Beginners Spinning Day and / or Long Draw Spinning Day with Alice Evans
Booking
Booking essential: 01559 384304 / spinweave55@hotmail.com
Spinners will be introduced to fleece types, preparation, spinning (worsted style) and plying.
They will have a small skein to take home at the end of the day and, hopefully, an enthusiasm to learn more!/p>
Spinning wheels, fibre and any other equipment will be provided. £25 per person, with a maximum of 6 people.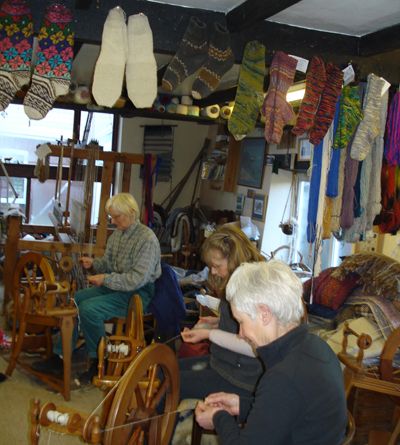 What's On