Croeso i Gaerdydd!
Welcome to Cardiff!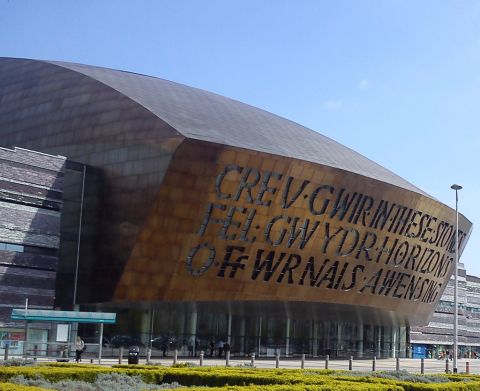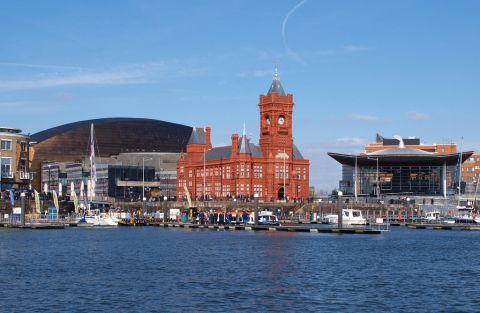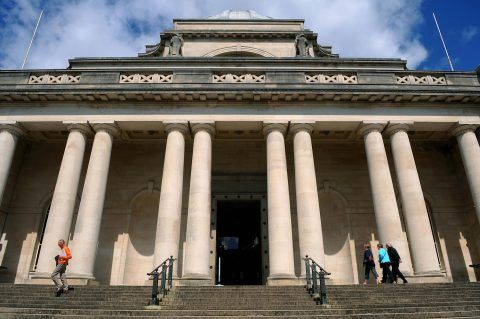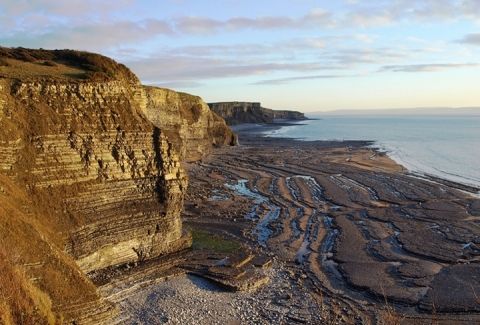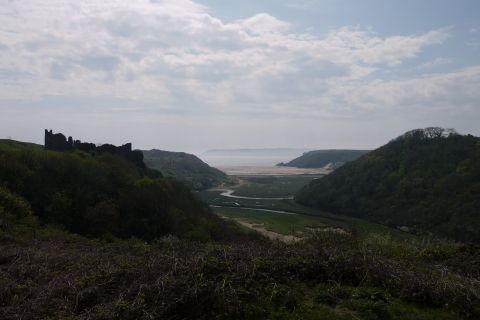 Maps
Maps of the City Centre, Cardiff Bay and more can be found at visitcardiff.com and at the Millennium Centre: www.wmc.org.uk
Important Information
Important information for travellers from
http://www.visitcardiff.com/about-cardiff/essential-information
Wales has a 5p bag charge. Every time you ask for a bag at a shop you will be charged 5p and the money will go to a charity of the shops choosing.
There is a fee to use the Severn Bridge to travel into Wales. Using the bridge to enter England is free.
All public buildings, including pubs are smoke free inside. Smoking is generally allowed outside but you should look for signs. Some outdoor locations such as railways stations and platforms are smoke free.
Currency: British Pound Sterling
Population: 321,000 (2009 approx) 10% students
Phone Code: Country code: 44, area code: 029
Emergency telephone number: 999 (Use country code if applicable)
Time zone: GMT British Summer Time (=GMT + 1) from last Sunday in March to Saturday before last Sunday in October).
Geography: Situated on the Bristol Channel, Cardiff is a waterside city, with a freshwater lake which is controlled by the Barrage. Cardiff is an extremely flat city, only rising to hills in the north of the city suburbs. Surrounding Cardiff is open countryside, leading to the Vale of Glamorgan in the west, Newport in the east and into Caerphilly in the north.
Distance: Cardiff to London journey time by train is approximately 2.5 hours. By car London is easily accessible via the M4 motorway.
Politics: Cardiff is the capital of Wales, and is the focal point of devolved government and decision making at the National Assembly of Wales, the Senedd, in Cardiff Bay.
Electricity: 220 volts AC, 50Hz; square three-pin plugs are standard.
Average January temp: 4.5°C (40F)
Average July temp: 16°C (61F).
Language: English and Welsh
Tipping: A tip of around 10% is customary in restaurants. Round up for taxis. Tipping in bars is rare.
History
Cardiff lies at the junction of three rivers, the Taff, the Ely and the Rhymney making it an important strategic location. One of the first occupiers in AD55-60 were the Romans who built a fort (the remains can be seen at Cardiff Castle). The Vikings also passed through, but the town started growing in medieval times when the Normans built a castle on the site of the Roman fort.
Cardiff's fastest growth was in the 19th Centaury when so called "Black gold" i.e. coal was being mined in the valleys and brought down to Cardiff Docks to be exported. The biggest land owner, the 2nd Marquess of Bute, built a series of linking canals that, coupled with a comprehensive network of railway lines, saw Cardiff become the biggest coal exporting port in the world. The port reached its peak in 1913, with more than 10 million tons passing through.
Cardiff was granted city status in 1905 and became the capital of Wales in 1955.
Today the city has been transformed. Much of the canal network is hidden though it can be seen in Bute Park behind the Castle. Many of the train lines have also gone. The huge industrial docklands have been transformed in recent years into Cardiff Bay with many new buildings of architectural interest.
Welsh language
Wales is bilingual and all official signs are in English and Welsh. Welsh is an old Celtic Language. It is very phonetically accurate. If you can pronounce the Welsh letters then you can say the word. e.g. Bus is spelt Bws in Welsh but pronounced the same. Most place names will have English and Welsh displayed, this includes timetables at Railway stations where English and Welsh alternate.
Some words you might find useful or of interest:
| Welsh | Pronunciation | English |
| --- | --- | --- |
| Croeso | Kroyso | Welcome |
| Diolch | Deeolk | Thank You |
| Iechud Da! | Yekeed dah | Cheers! |
| Hwyl Fawr | Hoil Vaawr | Good Bye |
| Bore Da | Borer-Dah | Good Morning |
| Prynhawn Da | Prin-hown Dah | Good Afternoon |
| Nôs Da | Noss Dah | Good Night |
| Aber | Aber | Mouth of a River |
| Afon | A-von | River |
| Caer | Ka-ir | Fort |
| Mynydd | Munnith | Mountain |
| Cwm | Koom | Valley |
| Pont | Pont | Bridge |
| Porth | Po-rth | Port |
Travelling around Cardiff and the Bay
There is a branch train line between Cardiff Bay and Cardiff Queen Street.
There are numerous buses. The Baycar (No 6) travels every 10 – 20mins and takes passengers from the Bay to the City Centre. The No. 8 also travels through. www.cardiffbus.com
Bus fares are £1.70 for a single journey and £3.40 for an all day ticket – buses do not give change so exact money is needed.
There are many taxi companies. A taxi will have a licence plate on it. It can be hailed or picked up at a taxi rank.
For detailed information on reaching the Conference at the Millennium Centre see www.wmc.org.uk
For help planning your travel to and from Cardiff use this journey planner: http://www.traveline-cymru.info/
Walking
Walking is safe with footpaths from the Bay area to the centre of Cardiff.
The area around the conference centre is great for strolling around. You can walk out along the barrage and admire the Triassic cliffs of Penarth Head. Or you can do the whole 10km circuit and go all the way around the Bay. A small land train runs from the car park at Mermaid Key out to the barrage and back again.
There are a number of parks in Cardiff:
Bute Park has beautiful trees and some eating places: www.cardiff.gov.uk
Roath Park is one of Cardiff's most popular: www.cardiff.gov.uk
There are miles and miles of public footpaths in Wales. An ordnance survey map shows public footpaths in green. The coastal path has recently been developed: www.walescoastpath.gov.uk
Cycling
Cycle hire is available at
You can cycle across the barrage, or you can follow signs for the Taff trail that will take you into Cardiff along the banks of the Taff, up past the Castle and out towards Castle Coch at Taffs Well. Bicycles can be carried on local trains for free but you may have to wait at peak times to be allowed on. There are many short sections of cycle paths.
Travelling around Cardiff by Bus
(Also see the section on travelling around the Bay under the Cardiff section here: http://www.museumwales.ac.uk/spnhc2014/cardiff/ )
For all information about buses in Cardiff go to: Cardiff Bus route list
Fares
Cardiff bus drivers do not carry change so you must have the correct money
Single journey anywhere in the city: £1.70
Day to go ticket, if you have to make several journeys during the day, or need to change buses to make your trip, then the day to go could save you money: £3.40 Week to go ticket, unlimited travel for the week: £15.00
Buses from the City Centre to the Millennium Centre:
For people staying in the City Centre you can travel by bus to the Millennium Centre for Wednesday and Thursday of the conference.
Bay Car
This bus goes from near the City Centre to Cardiff Bay. For people staying at Talybont Halls of Residence it is a ten minute walk to the nearest bus stop (Cathays Park Welsh Government stop).
For a map and timetable go to: www.cardiffbus.com
No 7
This bus goes from the City Centre at Canal Street to Cardiff Bay.
Walking from the City Centre to the Millennium Centre:
It is possible to walk from the City Centre to Cardiff Bay. The journey is flat and takes between 30 – 45 minutes depending upon your speed.
Maps of Cardiff
Some interactive maps of Cardiff can be found here:
Here are some good maps for printing out:
The Cardiff Centre/Bay map has the museum in the top right of square 1B. The Millennium conference centre is in the bottom right of 5D
Things to do in Cardiff
Cardiff has many attractions, including castles, museums, theatre and cinema. Go to http://www.visitcardiff.com/ for ideas of what to do and see.
Shopping
Cardiff is becoming a shopping hotspot with a variety of different retailers dotted about the City and in indoor shopping centres. In the City centre shops are located around St Mary's Street and Queen Street, both pedestrianized. Between the two are numerous old arcades and a large indoor shopping centre called St David's.
Eating & Drinking
Cardiff and the Bay have many restaurants and pubs featuring a cosmopolitan variety of cuisines. A few recommended by museum staff and on trip advisor are:
City Centre:

The Pen and Wig (Park Grove)

PUB GRUB

local watering hole for museum staff.
Browns (for lunch) (The Friary)

BRITISH

Bellini's Italian food (St David's Centre OR Park Place OR Mermaid Quay)

ITALIAN

Thai House. (3-5 Guildford Crescent, Churchill Way)

THAI

Café Citta (need to book, gets v. busy) (Church St.)

ITALIAN

The Meating Place (St Mary's St.)

BRITISH

The Corner House (Caroline Street)

BRITISH

The Potted Pig (St Mary's St.)

BRITISH

Pettigrew Tea Rooms (lunch) (by the Castle, Castle St.)

BRITISH

Jamie's Italian (The Hayes)

ITALIAN

10 Feet Tall (Church St.)

EUROPEAN (SPANISH, MOROCCON, BRITISH)

Buffalo Bar (Windsor Place)

(SPANISH, MOROCCON, BRITISH)

New York Deli (Lunch) (High Street Arcade)

AMERICAN

Madame Fromage (for Lunch- Castle Arcade)

FRENCH

Bill's (Wyndham Arcade)

BRITISH

Zero Degrees (a micro brewery) (Westgate Street)

ITALIAN/FRENCH

The Clink Cymru (Knox Road) Run by the local prison
The Goat Major (33 High Street)

PUB GRUB

The Chapel (Chapel Terrace)

EUROPEAN

La Tasca (Brewery Quarter off Caroline St.)

SPANISH

Cardiff Bay:

The Custom House (across the barrage into Penarth for those feeling adventurous) (2 restaurants in one El Puerto and La Marina

EUROPEAN

The Gourmet Burger Kitchen (Mermaid Key)

BRITISH/AMERICAN

Eddie's Diner (Mermaid Key)

AMERICAN

Côte Brasserie (Mermaid Key)

FRENCH

Woods Brasserie (Mermaid Key)

EUROPEAN

Wagamamas (Mermaid Key)

JAPANESE

Juboraj (Mermaid Key)

INDIAN

The Deck (20 Harrowby Street)

BRITISH

Just out of town (towards Pontcanna and Canton):

The Conway (Conway Road)

BRITISH PUB

The Cricketers (Cathedral Road)

BRITISH PUB

The Smoke House (Pontcanna Street)

AMERICAN

The Purple Poppadom (Cowbridge Road East)

INDIAN

Fish at 85 (Pontcanna Street)

BRITISH

Oscars (Romilly Crescent)

BRITISH