Presentation Information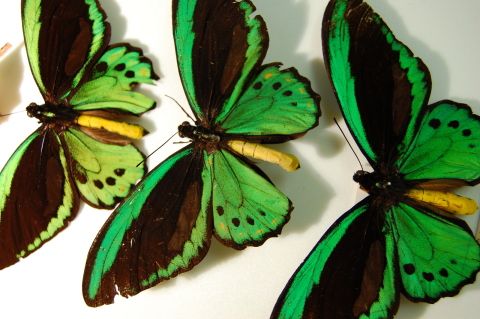 There will be two days of technical sessions including talks, posters, symposium and DemoCamp held at the Millennium Centre in Cardiff Bay on the 25-26th June 2014.
The conference will include themed and general sessions. Themed sessions so far provisionally include:
Access and outreach to Natural History Collections
Historical Special collections
Managing Cultural Heritage in the 21st Century
Historical Insect Collections
University Museums
Conservation
Advocacy – Special NatSCA session
A half day symposium is being organised by iDigBio and the Small Collections Network (SCNet) on the theme of "Recruiting, Retaining, and Supporting Small Collections in Biodiversity Digitization Initiatives". For more information on theme please see here
An additional 'mini symposium' following the iDigBio / SCNet entitled entitled 'Update on Initiatives and Progress in Digitisation of Natural History Collections'. For further information on the theme and on contributing to this session please see here
DemoCamp will be held on Thursday 26th June, for further details and information on submissions please see here
Oral presentations 20 minutes (including questions)
Poster size: boards provided will be 2m high x 1m wide
Democamp allows 15 minutes to present plus 5 minutes allowed for set-up and questions (20 minutes total). No PowerPoints or other "canned" presentations are allowed.
Deadline for abstract submission
25th April 2014 – DemoCamp,
5th May 2014 – All other presentations
iDigBio and the Small Collections Network (SCNet) symposium abstracts should be sent to: http://tinyurl.com/RecruitingRetainingSymposium
Send all other completed abstract forms to: SPNHC2014@museumwales.ac.uk
A copy of DemoCamp abstracts should be sent to the session organizer, Amanda Neill - aneill@brit.org
Abstract Format
Please submit all abstracts in the format shown in the example below - Arial Font, size 12:
New guide to the protocols for the spirit preservation of Draco cambrensis
Norbert N. Ridgeback1 & Majik D. Puf2
1 National Centre of Magical Creatures, Trollgaten, Bergen, Norway
email: nridgback@NSMS.no
2 Institute of Mystoherpetology, 47 George St, Cardiff, CF10 3NP, Wales, UK
email: mdpuff@Instmystoherp.ac.uk
The majority of specimens of Draco cambrensis found in museum collections are preserved as taxidermy mounts or skin preparations. These animals are seldom found in spirit collections due to the high risk of combustion arising from the unstable nature of the pyrothorasic glands even after death. Catastrophic accidents have in previous centuries resulted in the total destruction of some natural history collections. A consequence has been that there are few specimens of these extremely rare creatures with the internal organs available for study. New techniques have now been developed to neutralise the glands prior to wet preservation. However only registered institutions are granted licences to house complete specimens of D. cambrensis and strict international safety protocols have to be adhered to. A step by step guide has been developed to direct institutions through the procedure from acquisition to long term storage to ensure that all risks are minimised and legal certificates are in place.
SPNHC abstract submission form