Entomology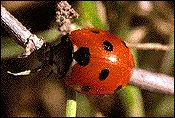 The work of the Entomology Section is concerned with the study of insects. Our collection consists of over a million species of which about half are British (the remainder are from many countries of the world).
The British collection is a good representation of the species found in the UK. It is used as a reference for the identification of newly collected specimens and for comparison when we describe new species. Even in Britain we are discovering new species and those that have not been recognised here previously.
Insects and other invertebrate species are increasingly used for the assessment of the quality of habitats in the UK and elsewhere.
Collections
The insect collection comprises around 700,000 specimens, divided approximately into half British and half non-British. These are housed separately in taxonomic sequence for each Order, in unit trays and slats in standard drawers.
The British collection contains a comprehensive representation of the Orders Lepidoptera (butterflies and moths), Coleoptera (beetles), Diptera (true flies), Hemiptera: Auchenorrhyncha (leafhoppers, planthoppers etc), Heteroptera (true bugs) and Hymenoptera: Aculeata (bees and wasps). It has good representation of most other groups. The policy towards the British collection is to develop as near a complete British collection as possible, in all groups.
Notable British collections include H.M. Hallett (Coleoptera and Aculeate); A.E. Gardner (Coleoptera); J.R. le B. Tomlin, B. MacNulty, part of the W.J. Le Quesne & F.J. Coulson Hemiptera Collection & M.F. Claridge.
The non-British collection includes significant holdings of insects from all Orders from many regions, which are used for teaching demonstrations at various levels. Besides general Lepidoptera, there are also important holdings of Coleoptera, Diptera and Hemiptera, which have developed through the research interests of the staff members. The specimen acquisition policy concentrates on the Palaearctic, as well as the Afrotropical regions, although for research interests the focus may be wider.
Notable collections (other than those made by the staff) include the R. Linnavuori Hemiptera collection from the middle East and Africa and a part of the J.A.J. Simpson collection of medically-important flies.
The research strengths of the Entomology Section centre around taxonomic and faunistic work on Diptera (especially Muscidae, Agromyzidae and Chloropidae), Hemiptera: Auchenorrhyncha and Coleoptera. Further detail is given under 'Staff'.
Staff
Dr Mike Wilson
Principal Curator: Entomology (Hemiptera)
Mark Pavett
Senior Curator: Entomology (Hymenoptera)
Dr John Deeming
Honorary Research Fellow