Algae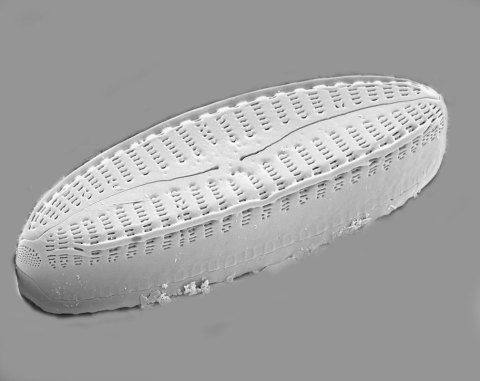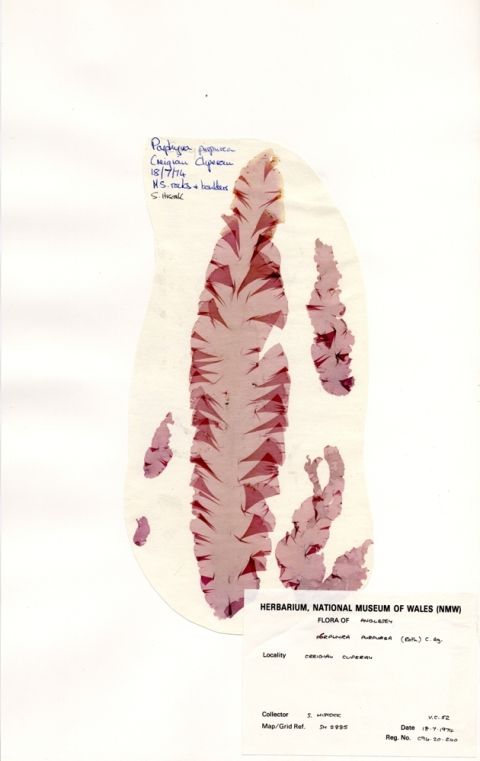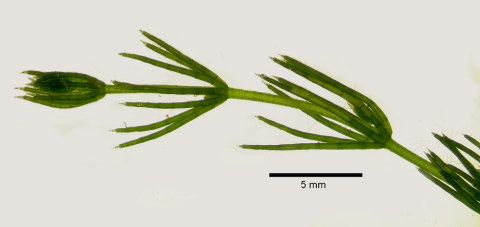 Algae is a general term that encompasses diatoms, seaweeds and stoneworts (charophytes). Our collection includes 5,000 charophyte and seaweed specimens on herbarium sheets. We have many thousands of microscope slides of diatoms with corresponding fluid collections.
Diatom Collection
Diatoms are microscopic algae with brown pigments and a silica cell wall. They can be used to assess the quality of water in rivers and lakes, and their cell walls preserved in sediments tell us about past environments.
The majority of this collection has been gathered by the present curator. The geographical focus is principally on Wales and the Himalaya, with smaller collections from other European and Asian countries. The majority of the Welsh and Himalayan collections is from freshwater, in particular streams, ponds, lakes, springs, and from subaerial habitats.
In addition, there are collections from marine habitats from Wales, the Mediterranean, and the Caribbean.
The Museum also houses 250 diatom slides prepared by N. Woodhead and R.D. Tweed which relates to their publications, mainly on the algae of North Wales, Newfoundland and Sierra Leone. Apart from some phials in the Natural History Museum, London, these represent the whole of their remaining algal material.
» Diatom Flora of Britain and Ireland
Seaweed Collection
Seaweeds are marine algae which form large individual plants, and a few are of great size. Seaweeds are found in abundance around the coasts of Wales. The temperate waters have a large tidal range which creates ideal conditions for seaweeds. Amgueddfa Cymru's seaweed collection is mainly British material, and although not large, contains around 420 species and represents two thirds of all British seaweeds.
A significant collection is the 'Herbarium British Confervae' of Lewis Weston Dillwyn's, an important figure in Welsh history. It contains 277 algal specimens, which are the original material used by Dillwyn in the preparation of his pioneering 1809 work on British Confervae. (Conferva is an old name for filamentous algae. These can be freshwater or marine, and include some seaweeds).
» Find out more about the seaweed collection
Detailed information about the algae collections can be found in our online catalogues.
Charophyte Collection
This is a small collection of 885 charophyte specimens pressed onto herbarium sheets. The specimens are principally from Great Britain and Ireland, in which the main collectors are G.R. Bullock-Webster, H. & J. Groves, C. Bailey, J.W. White and J.A. Wheldon. The collection includes fascicles 1 and 2 of Groves and Bullock-Webster's British Charophyta.