History of the Lichens & Fungi Herbarium

The lichen herbarium currently contains 35,000 specimens, mostly from the British Isles, and includes the largest collection of Welsh lichens in existence. The first lichen accession to the new Museum was made in 1911.The herbarium grew slowly at first, with collections received from E.M. Holmes, H.P. Reader, and A.R. Horwood and others. In 1925 the herbarium of J.A. Wheldon was received. This comprised 3000 specimens mainly from Britain, particularly Lancashire, the Isle of Man, and Scotland. In 1927 the herbarium of J.E. Griffith was purchased for £27, containing 1001 specimens of British lichens, collected particularly from North Wales and Cumberland.
In the 1930s the production of a chapter on lichens for the Glamorgan County History stimulated collection of lichens within that county, principally by A.E. Wade of the Department of Botany. In 1944, the herbarium of H.H. Knight was received, comprising 1700 specimens from Wales, Scotland, western England, and a number of European countries. Apart from this accession, and some exchange with other European herbaria, most additions to the lichen herbarium during the 1930's, 1940's and 1950s were made by A.E. Wade, collecting mainly in South and Mid-Wales. Wade continued to add specimens to the collection into the 1970s, when A.R. Perry became Head of Cryptogams at the Museum and began to add his own collections.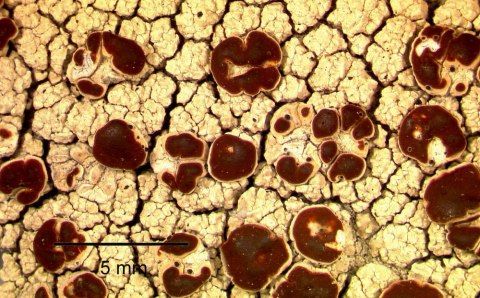 In 1986 the herbarium of F. Rose was acquired (apart from the Hampshire collections). Rose's collections from the British Isles and European countries including Denmark and France are of particular importance for the study of the distribution of epiphytic lichens. In the 1990s the lichen herbaria of the University of Bristol and University College Bangor were incorporated. The former contained the herbarium of O.V. Darbishire, comprising mainly collections by European lichenologists, and including an almost complete set of J.H. Sandstede's Cladoniae exsiccatae, and the herbarium of H.P. Reader, comprising mainly British material, particularly from Leicestershire.
The fungus collection currently totals approximately 6500 specimens. Although the Museum has never employed a full-time mycologist, many collections have been added by Museum staff from the 1920s to the present. Significant contributions have been made by S.J. Hughes, G. Morgan-Jones and P.G.M. Rhodes, and numerous specimens have been acquired since the 1950s via the Lund Botanical Museum. The collection is rich in specimens of plant pathogenic ascomycetes, fungi imperfecti, rusts and smuts, mainly from the British Isles and other parts of Europe. Lichenicolous fungi, and non-lichenized fungi allied to lichens, are also housed in the fungus collection. A collection of 600 myxomycetes is housed separately. This comprises material mainly from England and Wales, including 200 collections from W.E. Nicholson.