Geology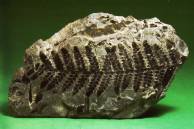 The rocks, minerals and fossils we find all around us help us to understand the geological history of the Earth from its origins around 4,600 million years ago, and the processes involved in forming and shaping the earth's crust. In particular, our collections provide evidence for how the Wales we know today has evolved over 700 million years. These specimens record how Wales has drifted from the southern hemisphere to its present-day setting 52° north of the equator.
Understanding this evolution and the processes behind it is essential if we are to manage the Earth's environment at the same time as exploiting its resources.
We hold extensive collections and particular expertise in: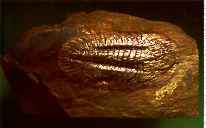 Paleontology
Palaeozoic invertebrates, especially brachiopods, trilobites, bryozoans
Mezozoic molluscs, notably Jurassic ammonites and bivalves
Palaeozoic plants, with particular strengths in Silurian-Devonian and upper Carboniferous floras
Studies of fossil biodiversity cover all aspects of taxonomy, evolution, biogeography and palaeoecology.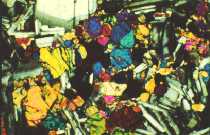 Petrology
Volcanic rocks and processes, especially of Ordovician and Paleogene ages
Low grade metamorphism
Geochemistry
Evolution of Palaeozoic sedimentary facies
Precambrian subduction complexes
Mineralogy
Definitive collections of Welsh minerals with accompanying databases for mine sites.
In addition, the Department has:
Archives
Comprehensive collections of geological and topographical maps for the U.K. and many foreign regions
Important biographical and historical documents related to the early development of the geological sciences.
Library
A large library covering all aspects of palaeontology, mineralogy and petrology.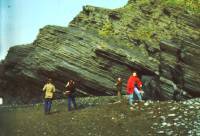 The collections are an invaluable resource. We encourage you to appreciate this resource by viewing it, researching it and, most importantly, by adding to it.
Go out and look at the landscape: it reflects 700 million years of history! Our staff are here to help you appreciate and understand it.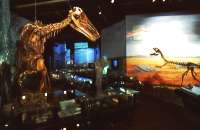 AND FINALLY - come and take the opportunity to see our acclaimed exhibition The Evolution of Wales, a fabulous journey through time and space as you follow Wales across the planet from its origins millions of years ago. The story is brought to life by film, sound, light and spectacular specimens.