Library Services
The Main Library at National Museum Cardiff is closed for essential maintenance works until March 2020.
During this time we are unable to accommodate members of the public wishing to come in and use the library resources. However, we welcome phone or email enquiries. Thank you for your patience during this time.
The Library's main objective is to provide information resources for the Museum's staff. However, its resources can be made available to bona fide researchers requiring material that is not easily available in other libraries.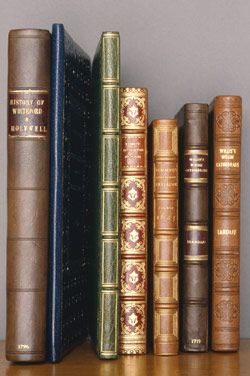 If you need to consult material in the library please read the following guidelines to get the most out of the information available.
Admission
The Main Library offers reading facilities for the consultation of items held in its departmental libraries. Certain collections can be consulted within the department they are held, subject to limitations of facilities. Photocopies are available (usual copyright regulations apply): please ask for details of charges. Space for readers is very limited and all stock is closed access, which means that books are stored in private areas to which readers do not have direct access. The collections are for reference only.
If you have an enquiry that is based on a school project please contact the Learning Department in the first instance, as they are likely to have suitable material relating to the National Curriculum. The library's collection is primarily research level.
Visitors must email or telephone well in advance to make an appointment as most material is held in departmental libraries and not readily available. You will need to provide details of the items you wish to consult as the nature of the collections does not allow 'browsing' as in a conventional library. University students will be expected to provide proof of their student status.
The catalogue of the library is not currently online, but staff will be happy to check the card catalogue via email, or over the telephone for details of books, periodicals and related materials.
The Museum Library is a participating member of the British Library's interlending service. If you wish to consult an item in our collection but cannot arrange a visit, it is possible we can supply it as an interlibrary loan through your local library. Ask for details.
There is no charge for admission to the Museum libraries.
Opening Hours
The library is open Tuesday to Thursday 10am–4.45pm
There will be occasions when the above times do not apply. You will be warned of any changes when you make an appointment.
If you are unable to keep an appointment, for whatever reason, please let us know so that we can allocate the time to another reader.