Palaeontology: Holotypes & Lectotypes
Belinurus carwayensis
Accession number:
NMW 29.197.G3
Taxonomy:
Arthropoda, Xiphosura
Chronostratigraphy:
PALAEOZOIC , CARBONIFEROUS , Silesian , Westphalian , Duckmantian/Bolsovian
Lithostratigraphy:
Roof of thin seam above Hwch Vein
Locality:
../.. , Europe , United Kingdom , Wales , Carmarthenshire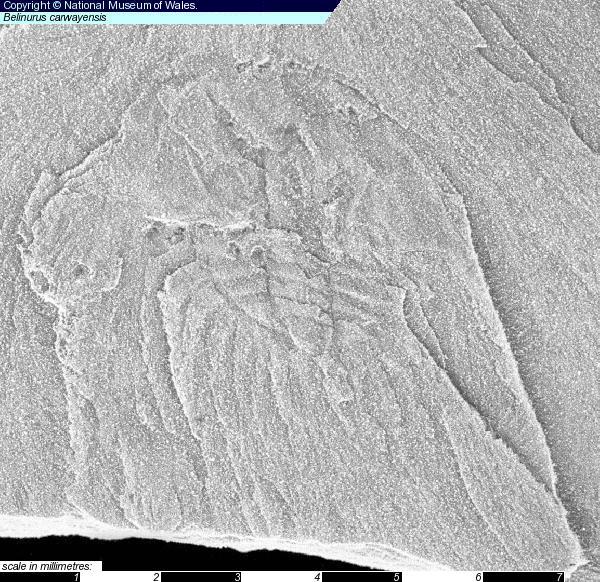 References:
Dix, E. 1928b, The Coal Measures of the Gwendraeth valley and adjoining areas. Proc.S.Wales Inst.Engrs, 44, 423-510., Cited reference, p.479 as Belinurus sp.
Dix, E. & Pringle, J. 1929, On the fossil Xiphosura from the South Wales Coalfield, with a note on the myriapid Euphoberia. Summary of the Progress of the Geological Survey, London, for 1928, part 2, 90-114.