Directors
David Anderson
Director General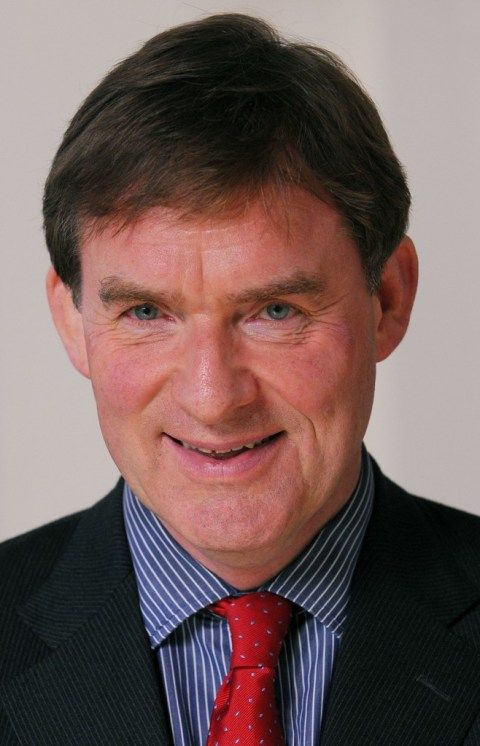 David Anderson was appointed to Amgueddfa Cymru as Director General in 2010. Prior to that he was Director of Learning in the Victoria & Albert Museum London having previously worked at the National Maritime Museum in Greenwich and the Royal Pavilion and Museum in Brighton.
David is recognised as an authority on cultural strategy and arts education. In 1999 he was awarded an OBE for services to museums and education. He has published widely including the UK Government report "A Common Wealth: Museums in the Learning Age". From 2004 to 2008 he was also Co-Director of the Exhibition Road Cultural Group, London's first cultural quarter.
From 2013 to 2015, he was President of the Museums Association. He is currently a member of the Board of Creative and Cultural Skills and on the Advisory Council of the British Council in Wales.

Richard Nicholls
Development Director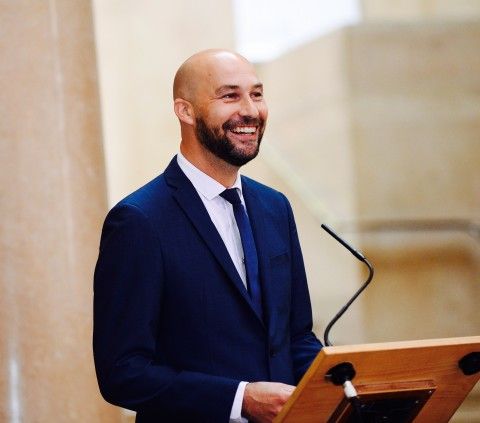 Richard Nicholls is Development Director for Amgueddfa Cymru- National Museum Wales having been appointed in October 2016, Richard has responsibility for increasing support to the Museum through sponsorship, membership, major gifts and grants.
Prior to joining Amgueddfa Cymru, Richard was Director of Income Generation for Age Cymru and Director of Fundraising & Marketing/Director of Income Generation for Tenovus Cancer Care.
For 11 years prior to living and working in Cardiff, Richard was Head of Development for the University of Liverpool and worked in arts marketing in the north west of England.

Nia Williams
Director of Learning and Engagement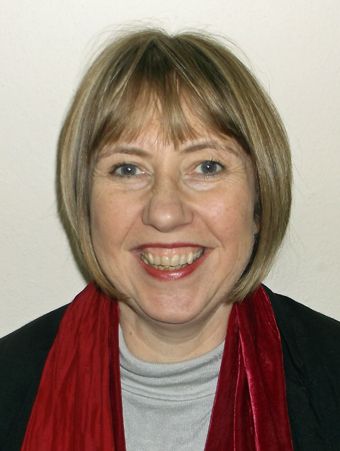 Nia Williams was appointed as Amgueddfa Cymru's Director of Learning & Engagement in October 2016. A qualified teacher and fluent Welsh speaker, she has worked in the field of education in Wales for over 30 years.
Since 2012 Nia has steered the new strategic vision for St Fagans National Museum of History. This major redevelopment has Welsh Government support and secured the largest Heritage Lottery Grant ever awarded to Wales. She leads Amgueddfa Cymru's strategic direction in learning and engagement across all seven museums, ensuring public programmes are routed in research.

The following departments form part of her portfolio: Learning & Interpretation, Events, Engagement & Volunteering, Publishing and Translation & the Welsh Language. Passionate about people's right to participate in the life and work of museums, Nia leads Amgueddfa Cymru's involvement in the Welsh Government Programme Fusion: Creating Opportunities through Culture. She is also responsible for the compliance with the Welsh Language Standards and the Well-being of Future Generations (Wales) Act 2015.
Nia sits on a number of national committees and was a member of the Government's advisory group that contributed to the wider review of the National Curriculum in Wales.

Neil Wicks
Director of Finance & Corporate Resources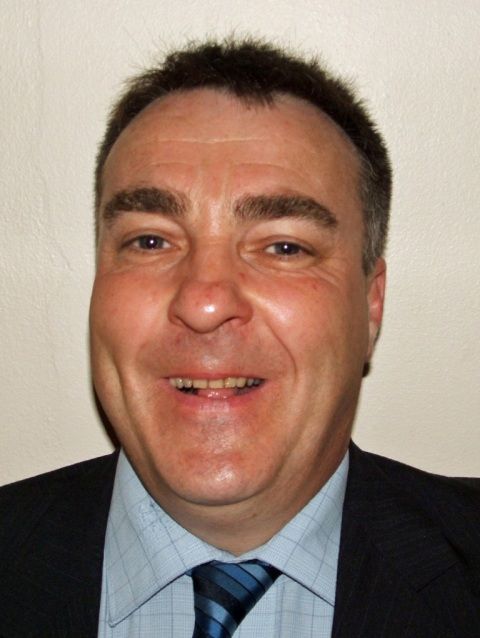 Neil Wicks joined Amgueddfa Cymru in June 2011. A qualified accountant for over twenty years, Neil worked in various roles in the public and private sectors, before spending ten years as Director of Operations and Corporate Resources at the Care Council for Wales.
His responsibilities are Finance, Project Director for St. Fagans Re-development, Human Resources, ICT, Pensions, Peoples Collection Wales, Project Director for National Slate Museum, Corporate Communications and Corporate Planning.
Neil is a current member of the Chartered Institute of Public Finance and Accountancy. He has learned to speak Welsh and is recently completed an MBA.

Janice Lane
Director of Visitor Experience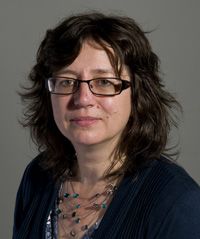 Janice Lane joined Amgueddfa Cymru in September 2012 as Director of Learning, Exhibitions and Digital Media and took on her current role as Director of Gallery Development and Visitor Experience in 2016. Prior to this she was Senior Museums Manager at Glasgow Museums/Glasgow life for 10 years, with a portfolio including learning and participation, public programmes, interpretation and visitor experience across the organisation and for major capital projects.
Her current responsibilities include Gallery Developments, Exhibitions, Touring and Exhibition Partnerships, Digital Media, Security; Buildings and Estates and Visitor Experience and Visitor Services for our 7 museums.
Janice is a Getty Leadership Institute alumna and a member of the ICOM UK committee.

Dr Kath Davies
Director of Collections & Research