Y Bwlwarcau Hillfort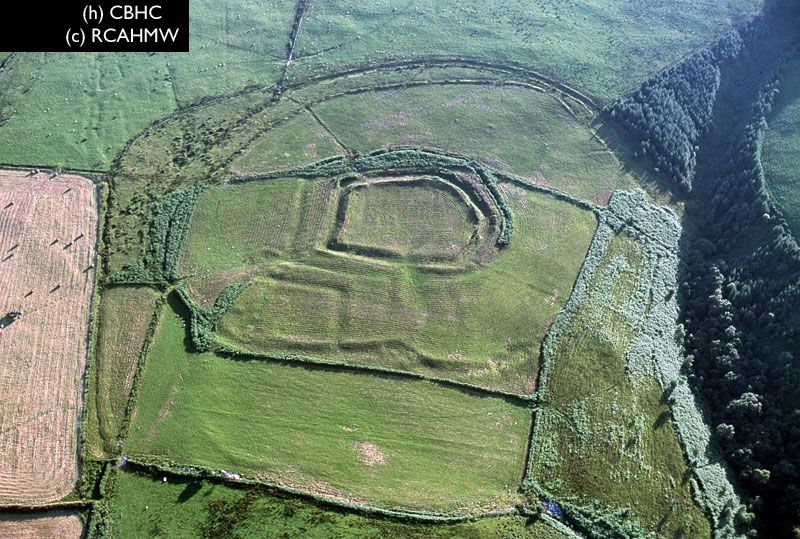 Y Bwlwarcau hillfort stands on a broad spur of Mynydd Margam, south west of Maesteg, Neath-Port Talbot. This is a type of fort known as a hill-slope fort, because of its non-defensive siting on a slope, which is overlooked by higher ground.
A central small enclosure, with an area of 0.3 hectares and a single eastern entrance, is defined by a bank and steep ditch. In addition three further widely spaced and concentric lines of ramparts surround the central enclosure, this time enclosing a much larger area of 4.4 hectares.
This hillfort remains unexcavated, and therefore little is known about its history.
Non-defensive hillforts with widely spaced concentric ramparts are a characteristic form of south Wales and south-western England. Comparisons with excavated examples suggest that Y Bwlwarcau was occupied during the Middle and Late Iron Ages (400BC – 0AD).
It has been suggested that this type of hillfort may provide some evidence for a pastoral economy in this region. These widely spaced defences may have acted as protective stock enclosures for cattle.
The scale of the ramparts and ditches clearly shows that great effort was expended in building these forts. However, within societies where cattle were highly valued, their safety would have been of paramount importance.
Two smaller, yet similar forts in the vicinity, indicate that this upland and non-forested environment was well occupied during the Iron Age.