Mid Teifi Arts Rugmakers
National Wool Museum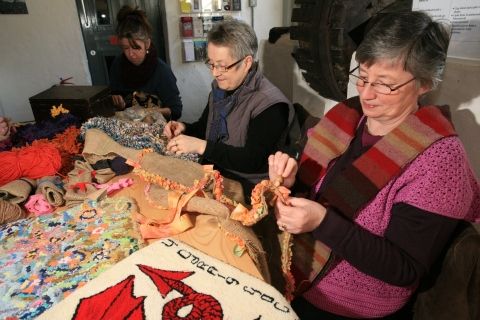 The Mid Teifi Arts Rugmakers meet regularly at the Museum to share various rugmaking techniques including rag rugging, locker hooked mats etc. If you are interested in rugmaking please contact the National Wool Museum for more information.
Duration: 1 hour x 2
Cost: Free of charge as is a self-led session.