Water Wheel Challenge
National Slate Museum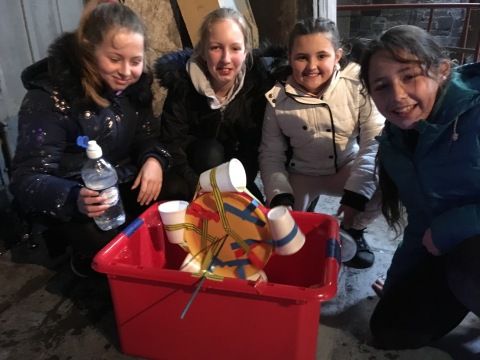 Come and learn about the wonders of water power and the inventive use of natural energy to power the site. Hear the remarkable story of Britain's largest water wheel and see her at work, before pupils are challenged to design and build their own simple water wheels, in the majestic setting of the museum's Power Hall. A great hands-on STEM activity!
'The setting is especially good for showing children how science is at work all around us in every day life and putting the activities into context. Seeing the water wheel and incline in action inspired pupils' to think creatively.' Lynne Hughes-Williams, Ysgol Gwaun Gynfi
Duration: 1 hour 30 minutes
Dates: 9-13 March 2019 (please ask for other available dates)
Cost: Led by Museum staff - £100 for up to 35 pupils. Free for some schools (see booking information).
Curriculum
STEM, creative thinking skills