Incline Challenge
National Slate Museum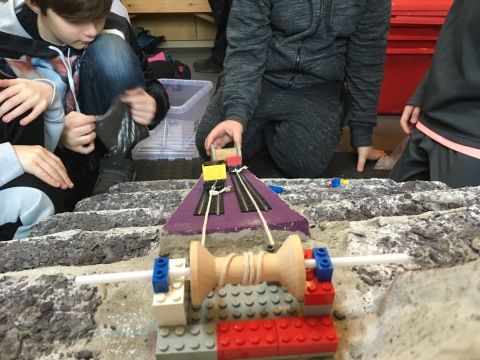 How did the quarrymen carry their precious cargo of slates down the mountain slopes safely? Come and experiment with our models and learn about pulley systems, gravity and friction. By the end of the session, every group will have built their own miniature incline, experienced the challenges that these systems faced, and understood the inventive solutions that the quarrymen came up with in response. There will then be an opportunity to take a walk to the nearby Vivian Quarry to hear more about quarry machinery and see the V2 Incline at work.
Duration: 2 hours
Dates: 9-13 March, 2020 (please ask for alternative dates)
Cost: Led by Museum staff - £100 for up to 35 pupils. Free for some schools (see booking information).
Curriculum
STEM, creative thinking skills