Minecraft your Museum!
National Museum Cardiff
St Fagans National Museum of History
National Waterfront Museum
National Wool Museum
National Slate Museum
National Roman Legion Museum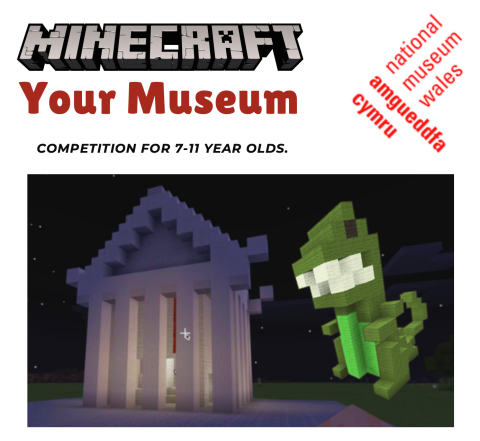 Update: We have had fantastic entries from all areas of Wales & beyond! The standard is truly incredible! Visiting these virtual museums has been great fun and an incredible honour! Many thanks to everyone who took part in the Minecraft Your Museum Competition! See our blog page to see entries from all our participants and highlights the winning entries.
Competition for 6-11 year olds.
The Challenge: Use your imagination to build your dream museum in Minecraft. Decide how you would like the building to look and fill it with some of your favourite Museum objects. They could be anything from any of our seven museums, such as a Dinosaur, a Roman coin or a house from St Fagans!
Prizes: Win a VIP trip for you & your whole class to your chosen museum - when schools re-open! A prize will be awarded to each year group (Yrs. 2-6).
Documents